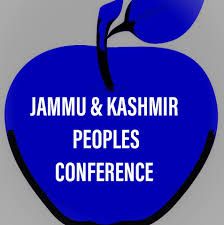 Srinagar, July 03: Amid instability in the district development council (DDC) Baramulla, political parties and independents are waiting for the next move of Peoples Conference, which is the single largest party in the council.
Top leaders in different political parties said there is no question of supporting the incumbent chairperson.
"We are keenly watching the developments unfolding in the Baramulla DDC," a senior leader from Baramulla t said.
Reliable sources said that Peoples Conference leadership would soon hold a meeting with its elected councilors from Baramulla to decide on its next move.
A DDC member from the district said that they are in touch with each other to decide on their future strategy. "In politics, numbers matter. How come one independent member will rule the entire council? If you look at the academic qualifications of our members, 30-40 percent of them are law graduates. Nobody can dictate terms to us. If you look at votes, six members of the council have secured more votes than chairperson in DDC polls held last year," he said.
In the 14-member DDC Baramulla, PC has three DDC members, NC, Congress, PDP and Apni Party have two members each. Three are independent candidates.
It is worthwhile to mention that Safina's position as chairperson of DDC Baramulla has come under threat after the Peoples Conference distanced itself from Muzaffar Hussain Baig. kdc