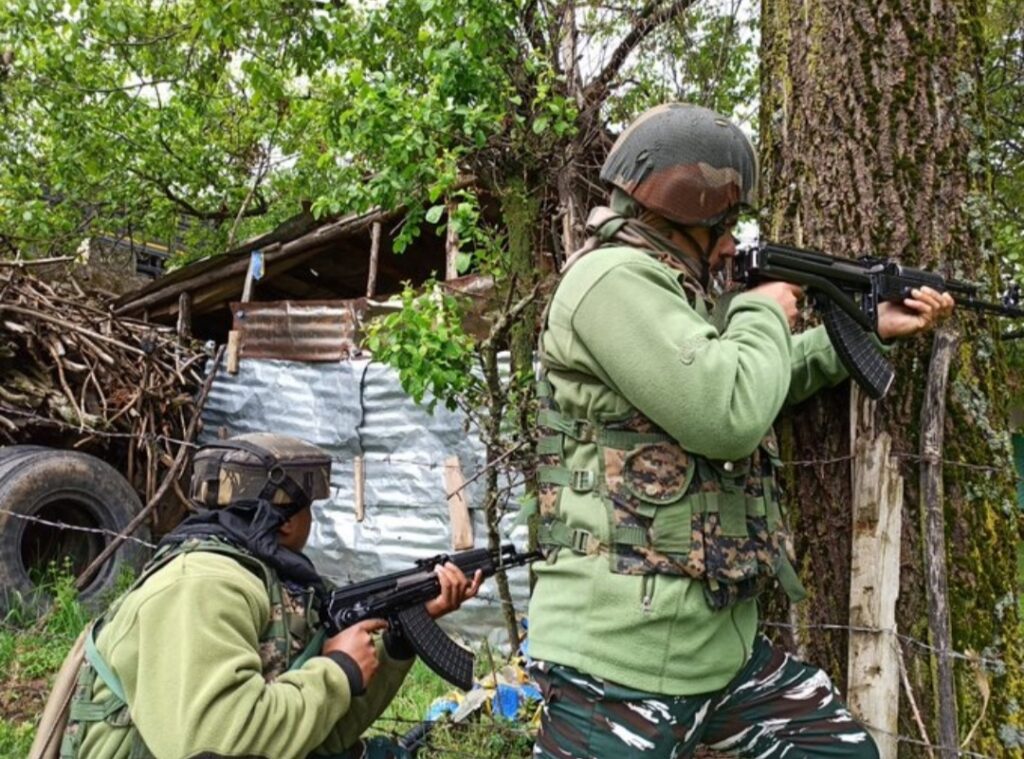 Srinagar, July 02: An army trooper who was critically injured in the ongoing gunfight at Rajpora area of South Kashmir's Pulwama district has succumbed to his injuries, officials said.
Official sources said that an army soldier who was critically wounded after hit by bullet succumbed to his injuries at 92 base hospital.
The soldier has been identified as Kashi of army's 44 RR, they said.
Earlier reports said that a joint team of Police and army's 44RR launched a cordon and search operation in the area.
As the joint team approached the suspected spot, the hiding militants fired upon them, triggering off the gunfight. gns