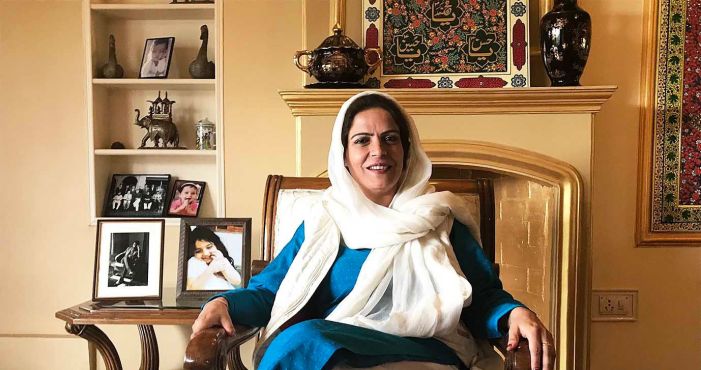 Srinagar, June 29: Hours after Peoples Conference disowned Muzafar Baig, his wife Safina Baig's chairperson position is under threat as PC is likely to withdraw support to her.
Sources in the Council said that the PC candidates with support of others are going to move a no confidence motion against Safina and withdraw support to her.
Safina contested DDC polls as an independent candidate against PDP's Qurat Bashir from Wagoora.
Safina Baig was elected DDC chairperson of Baramulla with 10 votes which included the Peoples Conference (3), Apni Party (2) and other Independents.
Safina's husband Muzaffar Baig was today kicked out from the People's Conference after his controversial statements after the 'All Party Meeting' chaired by the Prime Minister Narendra Modi on June 24 in New Delhi.
Baig had said that Article 370 and 35 A are sub judice and speaking about them is contempt of court. Baig is advocating implementation of Article 371 in place of 35 A. kdc