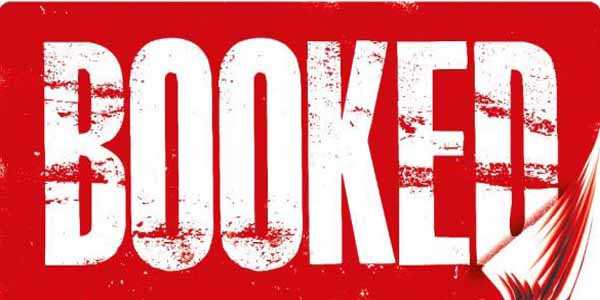 New Delhi: Twitter, several journalists and Congress leaders have been named in an FIR (first information report) in Uttar Pradesh's Ghaziabad over "provoking communal sentiments" after an elderly Muslim man alleged that he was assaulted on June 5, the NDTV reported. 
While the man, Abdul Samad, claimed in a video that his beard was cut off and he was forced to chant "Vande Mataram" and "Jai Shri Ram" after the accused took him away to a forested area and locked him up in a hut, police have ruled out any "communal angle".
The FIR filed in Ghaziabad's Loni names journalists Rana Ayyub, Saba Naqvi and Mohammed Zubair. Online news platform "The Wire", and Congress leaders Salman Nizami, Shama Mohamed and Maskoor Usmani have also been named. They have been accused of posting tweets without "verifying facts" and "giving a communal colour" to the incident, reports said.
Tweets were shared with a clear motive to "provoke communal sentiments", says the FIR, adding that the "misleading" posts were re-tweeted by thousands of people. The complaint further said Ghaziabad Police had "put out a clarification" via their Twitter handle on Monday night, but the users did not delete the posts and Twitter took no action to remove them, reports said.
This is the first case against the social media giant after the government's new rules for online news publishing platforms came into effect. The microblogging site "has lost the legal shield", sources in the government said, "as it failed to comply with the new IT rules". "Twitter can face liability for penal action against any Indian law just like any other publisher. Since they did not flag a video (linked to the case) as manipulated media, they can face liability for penal action," sources said. Last evening, Twitter said it appointed an interim Chief Compliance Officer as mandated by the centre's new laws, said reports.
Union Minister Ravi Shankar Prasad in series of tweets today said "what happened in UP was illustrative of Twitter's arbitrariness in fighting fake news". "While Twitter has been over enthusiastic about its fact checking mechanism, it's failure to act in multiple cases like UP is perplexing and indicates its inconsistency in fighting misinformation," he reportedly added.
Ruling out any communal angle in the case, police as per reports have said Sufi Abdul Samad was attacked by six men – Hindus and Muslims – who were unhappy over some amulets (tabeez) he had sold them, which they believe "did not work".
"On social media, we came across a video where an elderly man- Abdul Samad, resident of UP's Bulandshahr, is being attacked by some men. When we investigated this further, we found that he came on June 5 from Loni border area. From there, Abdul Samad, who makes amulets, went to Hazipur village. He already knew the accused. The men, who were upset with him, had called him. Several arrests have already been made," Ghaziabad police officer Iraj Raja is heard saying in an official video statement. Three people have so far been arrested over the assault, reports said.
The FIR against Twitter and eight others has been filed under IPC sections 153 (provocation for rioting), 153A (promoting enmity between different groups), 295A (acts intended to outrage religious feelings), 505 (mischief), 120B (criminal conspiracy) and 34 (common intention) against them.
In a tweet, journalist Mohammed Zubair said, "I've deleted the videos that I had posted. The victim's version of him being forced to chant "Jai Shri Ram" at this point in time do not seem to add up based on my conversations with police authorities and other journalists reporting on this issue. (sic)"
Yogi Adityanath's media advisor Shalabh Mani Tripathi, replying to Mr Zubair's post, tweeted a warning in Hindi, saying: "Right now, UP Police is hunting for the address. First, tell your address. This will no longer continue. Once the motive is attained, slyly delete the tweet and vanish,  frustrated people spreading agendas have been at it for too long. Every lie comes with a big price to pay and every agenda has a specific motive – conspiracy, (spreading) lies, hatred."
The case over the assault of elderly man was filed two days after the incident took place on June 5 under IPC sections 342, section 323, section 504, section 506. (NDTV)