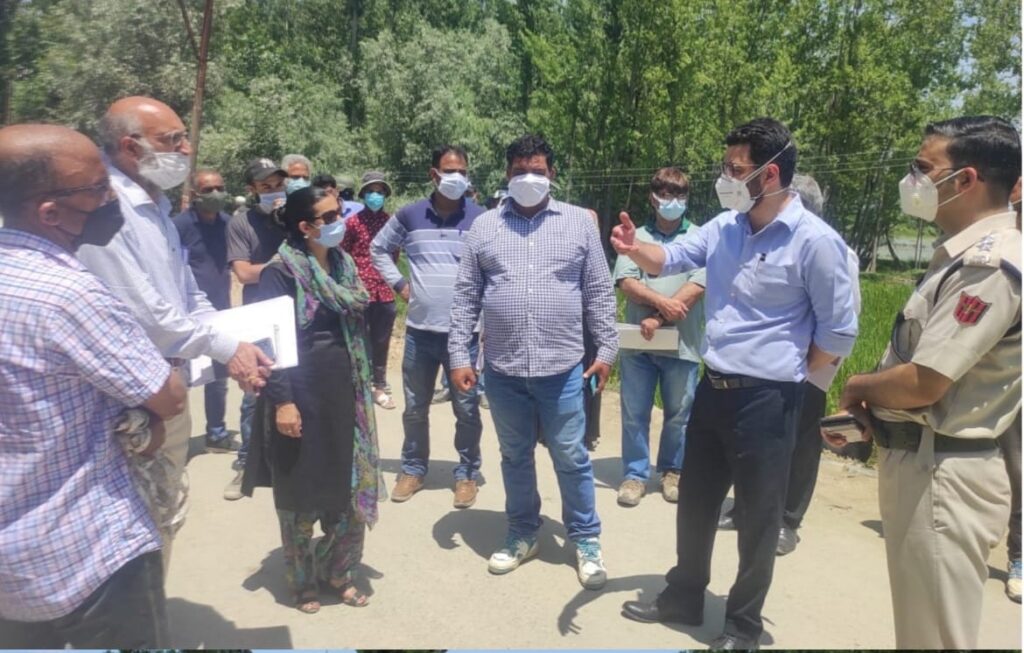 SRINAGAR, JUNE 12: Chief Executive Officer, JKERA/JTFRP, Dr. Syed Abid Rasheed Shah today conducted an extensive inspection of the ongoing Parimpora–Soibugh road sub-project being executed by JKERA under the World Bank-funded Jhelum Tawi Flood Recovery Project.
The Parimpora-Soibugh road connects two districts including Srinagar and central Kashmir's district Budgam. The existing road is being upgraded with improved flexible design and protective measures.
The completion of this road would augment the road infrastructure between the two neighboring districts and would also connect the important tourist and religious destinations.
During the inspection, the CEO passed strict instructions for immediately speeding up the work and completing the project in the next 90 days. Major civil works of road comprise of improvement of road geometrics and widening of blind curves/black spots.
The CEO directed the engineering staff and contractor to ensure that the quality of the civil works is maintained as per best standards—directing Technical Assistance and Quality Assurance Compliance (TAQAC) officials to regularly monitor the quality and progress of work on a weekly basis.
The CEO directed the contractor to immediately increase the manpower and machinery deployed to ensure that the project is completed well within time. On-the-spot directions were issued to the Engineering staff for strict weekly monitoring of progress. He said that the heavy liquidity damages as penalty would be imposed on the contractors for failing to adhere to the deadlines.