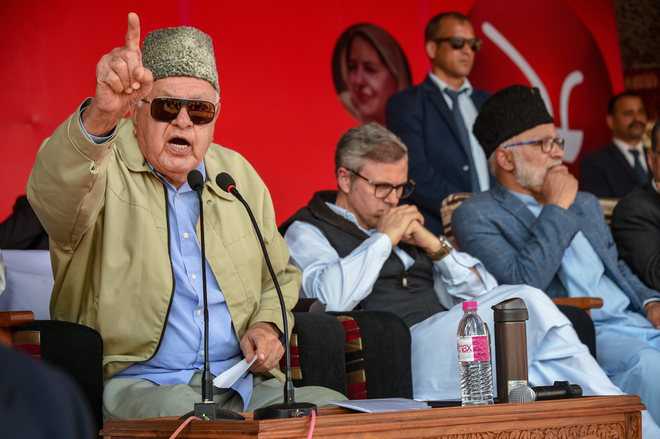 Srinagar, Jun 11: After staying away from the delimitation exercise for over a year, the Members of Parliament from National Conference (NC), are divided over their participation in the process in Jammu and Kashmir with some saying they will participate if invited while others stating that there was no change in party's stand.
NC MP from South Kashmir, Hassnain Masoodi said that there was no change in the stance and it has not been decided yet whether they will participate in the meeting.
"We are firm to our statements. We are stick to whatever we have said," he said, adding that the party has not changed its mind in this regard.
However, party's another MP from north Kashmir, Muhammad Akbar Lone stated that they have decided to attend the meeting, if they will be invited again.
"The party has not held a meeting so far in this regard. But, we MPs have decided to participate in the meeting in case we will be invited by the commission for the meeting next time," he said.
Pertinently, the Delimitation Commission for Jammu and Kashmir convened its first meeting with Associate Members at its office in New Delhi on February 18, 2021 to discuss delimitation of Assembly constituencies in the Union Territory.
However, the MPs from Kashmir region stayed away from the meetings called by the delimitation commission here, saying that they didn't receive any any intimation in this regard. kno