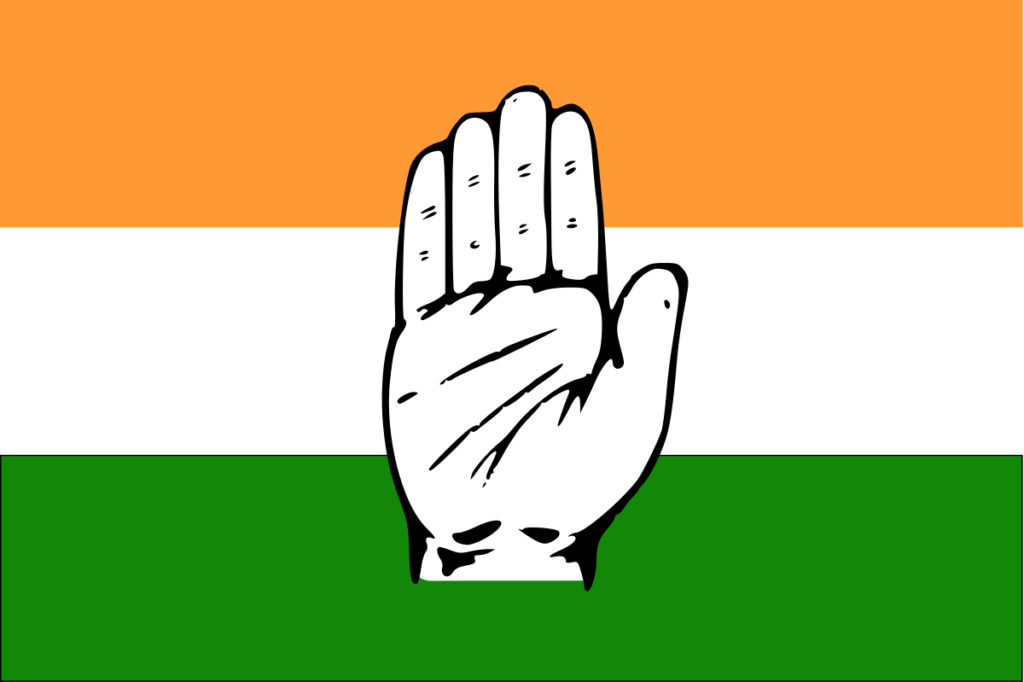 Srinagar June 7:Congress on Monday reiterated it's demand of restoration of Statehood with constitutional guarantees to Jammu and Kashmir, stating that the move was bound to restore the lost glory, besides infusing confidence among the people, who were feeling cheated and betrayed by the BJP Govt.
The Party also said the more delay in restoring statehood was bound to cause more disconnect between Centre and JK People, who were feeling hurt after the Centre's move to downgrade the historical and full-fledged State into two Union Territories without their consent, the Centre has to address that disconnect, at right earnest, keeping in view the urges and aspirations of the people.
JK people have witnessed worst in absence of popular Govt, which was responsible for rampant corruption from top to bottom, the Centre should take urgent measure to hold elections after restoration of statehood, as that will only bring back J&K at the path of prosperity and inclusive development, JKPCC asserted.
In a meeting of Senior Party leaders held at Srinagar Party office on Monday, the J&K Pradesh Congress Committee (JKPCC) President Ghulam Ahmad Mir has strongly urged the Centre Govt to fulfill its commitment of restoring Statehood to J&K without any further delay, as the people of J&K were eagerly waiting for the day when their just rights, which have been snatched without evolving consensus or seeking their consent were to be restored with other constitutional guarantees to win their lost trust.
I believe that early restoration of Statehood will indeed go a long way in taking away J&K out of the quagmire and confusion created after August 5 2019, which should be the top on the agenda of the Centre Govt, as the decision of downgrading J&K will continue to the main source behind anguish and trust deficit in J&K, unless and until the decision was revoked JKPCC President said.
Congress Party's perspective was that statehood as well as other constitutional guarantees to J&K were just rights of people, which could not be put on hold for a long or denied on one pretext or the other, Mir added and also advised the Centre that decision to restore statehood was critical to win back the trust of the people, who were feeling betrayed and victimized due to the decision.
People were witnessing worst in absence of the popular Govt, which was responsible for the damages caused to developmental process across J&K, besides there was a rampant corruption to be seen from top to bottom, rising unemployment, huge economic losses, restlessness was a matter of grave concern, Centre should address all these serious issues by restoring the democratic rights in J&K, enabling people to elect their Govt, Mir said.
Referring to the horrendous circumstances that the people of J&K witnessed since 1990, Mir said despite the bloodshed and huge losses, people of J&K contributed and participated in political process and brought the J&K again at the track of peace and development, but their hopes were ruined, when they lost their identity, JKPCC President rued.
Congress Party once again reiterates that restoration of Statehood to J&K was crucial to inclusive development of J&K and feels duty to bound to continue to strengthen and unite the people, as that, the party (Congress) is the only unifying force in the Country & J&K, it will continue to work as bridge between people of J&K & rest of the country. Ghulam Ahmad Mir said.
Among others who were present in the meeting included JKPCC Vice President Haji Abdul Rashid Dar, General Secretaries Surinder Singh Channi, Shameema Iqbal, AICC Members Nissar Ahmad Mundoo, Abid Kashmiri, DCC Presidents Abdul Gani Khan, Fayaz Mir, Zahid Hussain Jan, Sahil Farooq, Dr. Ayoub Mattoo Umer Jaan, Mushtaq Ahmad Khanday, Mir Ruvais, VP PYC Amir Rasool, Congress leaders included Muneer Ahmad Mir, Nazir Ahmad Lone Irshad Ahmad Ganie, Ab. Rashid Dar (Sangrama) Haroon Habib, Basharat Bin Qadir and frontal organizations, deptt & cell, besides various other Party leaders from Kashmir province. kns