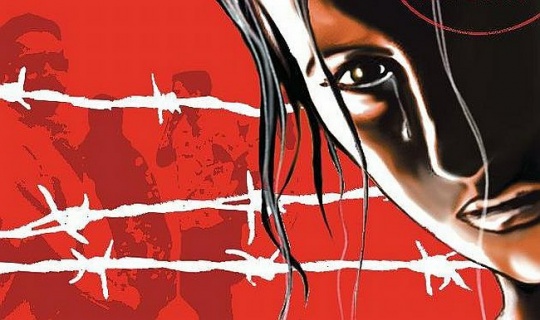 Srinagar, June 3: A day after a non-local woman alleged that she was 'gang-raped' by three persons in Mehjoor Nagar-Rambagh area of Srinagar city, the locals while refuting the allegations appealed police to conduct thorough probe and also check the antecedents of the woman.
Pertinently, a non-local woman who had been married to a man from Mehjoor Nagar-Rambagh yesterday alleged that on the night of 7 May, three persons entered into her house and raped her, a claim refuted by locals.
"Please check the background of this woman. Some lawyers who often are present in her house instigate her. Those who have been arrested are innocent and they should be released," the locals who emerged in Press Enclave Srinagar on Thursday said.
They said they had already informed police about the 'conduct' of this non-local woman. "Even, we registered a complaint at police station Saddar about the woman. She claims that incident occurred on 7 May then why she remained silent for 20 days and lodged complaint on 29 May. These three unmarried young men who have been arrested are innocent. We request police to conduct fair probe so that truth will surface," the locals said.
They said rape charges are baseless and the woman should be punished for levelling such a grave accusation.
Pertinently, Police have already constituted a SIT to investigate the matter. knt