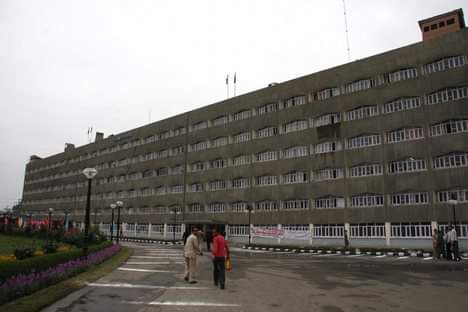 Srinagar, May 17: The government has directed to hoist 'Tricolour' flag in all schools at district and cluster level on August-15 in the Union Territory of J&K.
In an official communiqué, the government has passed the directions of hoisting the flag under the calendar of activities for celebration of 'Aazadi Ka Maha Utsav'.
It has been leant that the Flag hoisting ceremonies will be conducted at district and cluster level on August-15.
Top official in the administrative department confirmed that Tri-colour directives were made by the government.
"This is not the order of the School Education Department but the government wherein directives have been made to hoist Tri-colour in all government buildings including in school buildings," the official said.
The communiqué reads that it had planned to organize the dance competition for the students of class 9-12 with a theme 'Ek Bharat Shresht Bharat from April-04 to May-01.'
In the calendar of activities for celebration of Aazadi Ka Maha Utsav, the government has said that essay writing competition with a theme 'unity in diversity and Atmnirbhar Bharat' was also scheduled till May 29 followed by Music competition with a theme 'Mother language', role plays with a theme heroes of independence and Independence day quiz with a theme India's freedom struggle. kno