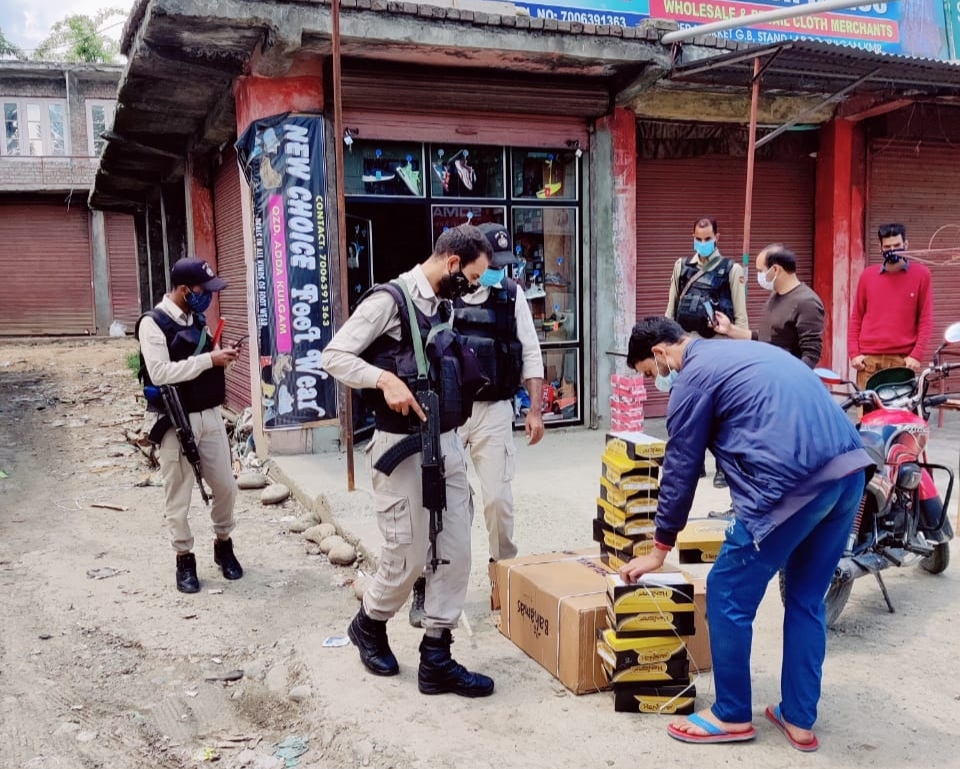 Kulgam: In wake of the spike in the COVID-19 cases demanding strict implementation of COVID-19 SOPs police while ensuring the strict implementation of lockdown in the main market Kulgam and its adjacent areas found some shopkeepers willfully violating the guidelines issued by the district administration.
Taking cognizance of the incident, statement said, stringent action was taken by the officers on spot and 12 Shopkeepers were booked, against them Cases with FIR Nos.77 & 78/2021 under section 188, 269 IPC stands registered in Police Station Kulgam.
District Police Kulgam once again humbly requests general public to cooperate with Police while imposing restrictions to contain the further spread of Corona virus (COVID-19).