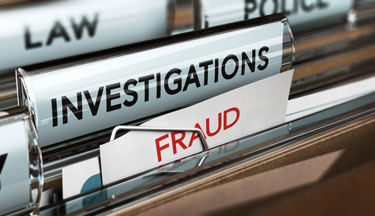 Poonch, May 3 : Block Development Officer Mendhar in this mountainous district has sought an explanation from Sarpanch, Secretary Panchayat and GRS of Halqa Gursai Moori regarding alleged misappropriation of Rs 90223 funds.
In a show cause notice the BDO says he received a complaint from residents of Panchayat Halqa Gursai Moori that the work namely "SC Work Graveyard" having an estimated cost of Rs 1 lakh does not exist on site while payment have been made to some other persons of Panchayat halqa.
The BDO says that he visited the spot on April 29 to find out the facts. "However no such work was found on site in the mentioned Ward and Mohalla."
He says complainants told him that the work was sanctioned for Graveyard Mohalla Chatala Gursai Moori but was not executed by the Secretary Panchayat and GRS concerned due to the unknown reasons.
Upon checking the details of work on MGNREGA site, he said it has been found that payment of Rs 58023 for labour component and Rs 32200 for skilled part have been made to some other beneficiaries in "clear cut violation of MGNREGA guidelines."
Subsequently, the BDO has directed Sarpanch, Secretary Panchayat and GRS of Halqa Gursai Moori to explain their position within two days positively as to why such misappropriation of funds amounting to Rs. 90223 has been made.
"In case of failure, suspension of Secretary Panchayat and termination of GRS and recovery of amount shall be recommended to the higher authorities without any further notice," the BDO added. gns