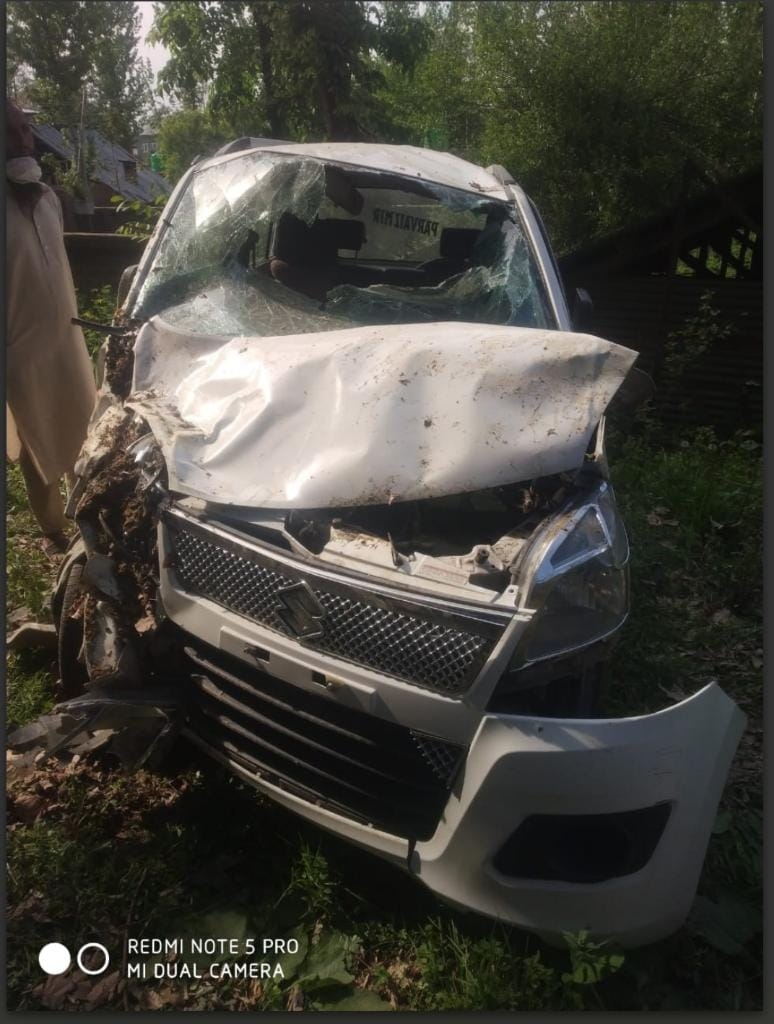 Srinagar, May 3: A father-son duo was injured after a vehicle they were on board rolled down a deep gorge in Kaisarmulla Chadoora in central-Kashmir's Budgam district on Monday afternoon.
Reports reaching said that a car bearing registration number JK-03 7853 met the accident resulting in injuries to two persons, in father son relation, identified as Javid Ahmad Mir and Burhan Javid, hailing from Qazipora Wanpora.
The injured were retrieved and evacuated to a nearby health facility wherefrom, as per latest reports, they have been referred to SMHS Hospital for advanced treatment.
Meanwhile a police official confirming the incident said that a case has been taken up in this regard for investigations. gns