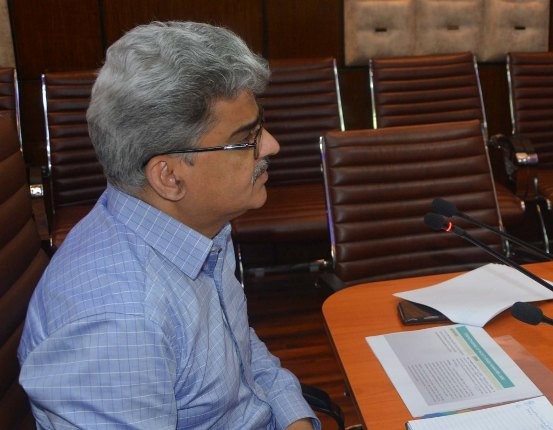 Srinagar, Apr 29: The Covid vaccination process for all above 18 years of age will start in Jammu and Kashmir in next 15-20 days and the people coming in this age-group must register themselves for the same.
Financial Commissioner Health and Medical Education, J&K, Atal Dulloo people all above 18 years of age can register themselves for Covid vaccination from now onwards.
"Covid vaccination process for people having age between 18-44 will take around 15-20 days," he said.
He said that as the Centre was providing vaccines to states/UTs for healthcare workers, front line workers and people with age above 45 years, however, centre has now asked states/UTs to purchase vaccines from manufacturer companies directly.
He said: "We have taken up the matter with both manufacturer companies working in India who informed us that their first priority will be to implement orders of the Central government and provide supply to States/UTs. It will take around 15 to 20 days."
He said that there is an adequate quantity of vaccines available in J&K for people above 45 years and they will continue to get vaccines in this period.
Dulloo said that people can register and will get appointments soon after once vaccines will be available for them.
He said: "We have approached DRDO to build two hospitals with capacity of 500 beds each so that it can increase our oxygen supported bed capacity besides ICU supported bed capacity which in turn will help us in treating Covid-19 patients with more-better facilities and land for the both hospitals has been already identified."
He said that authorities have been directed to ensure hassle free movement of the people going for Covid vaccination and Covid testing, however, people must avoid going out unnecessarily.
Duloo further added that more hospitals in coming days will be designated as Covid dedicated hospitals.
Asked that non-Covid patients with critical illnesses are suffering as most of the hospitals have already closed OPDs, he said that most people are avoiding visits to hospitals because they are afraid of contracting virus. However, he said that patients requiring emergency treatment and patients with critical illnesses are being treated.
He requested people that whenever they get appointment for Covid vaccination, get it at an earliest as it can save you from getting severe infection. kno