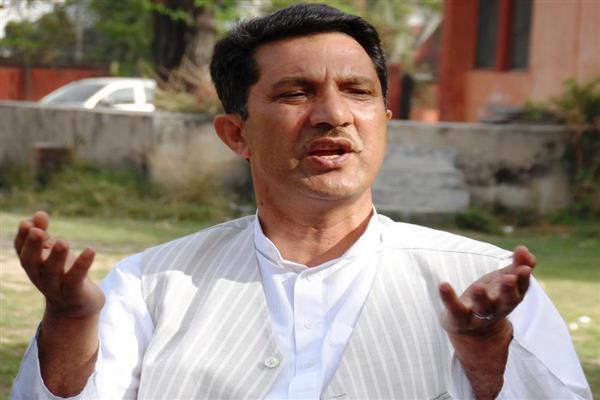 Srinagar 27 April: With the worst human crisis of Pandemic with an ever-increasing human loss each passing day Jammu and Kashmir Civil Society Forum on Tuesday issued a "Calling attention move" demanding the immediate release/ shifting of Kashmiri detainees who, it said, have been languishing in different jails and detention centres outside J&K amounting to severe problems of these detainees and their families with respect to their health and uncertain fate amid the pandemic.
In a statement, former trade union leader and former EJAC President, JKCSF Chairman Abdul Qayoom Wani said that thousands of Kashmiri youth, women and elderly people belonging to political, apolitical and religious shades have been languishing in jails for years now and nobody talks about their plea and future.
"Back home their families suffer in utter pain, agony and distress going from pillar to post for want of justice but of no use as there has been no substantial outcome of their struggle so far. Since it has been now two years that pandemic has added to the miseries of these detainees who do not know even about the wellbeing of their families and vice versa. The pain of not visiting an outside jail to meet one's family member amid a dreadful pandemic can only be imagined." JKCSF Chairman said.
He said some detainees who are aged and senior citizens were already fighting chronic ailments, while family members of some detainees back home suffered from dreadful diseases like cancer and have nobody to care for.
"Even in the times of pandemic COVID 19 these detainees and their families were given no relaxation on humanitarian grounds and they suffered on many fronts," Wani said.
"Not withstanding the detention without trial and having no cases against them and still keeping a human being in prison amid this dreadful killer pandemic is all inhuman. All such detainees must be released without any further delay. All elderly detainees, Kashmiri sisters and youth should be immediately released or at least shifted to Srinagar so that they can see their families and they can spend time well according to the local environment suitable to their health. Wani said.
JKCSF vehemently raises a 'calling attention move' that when a humanitarian crisis has emerged all over the time to release these detainees should not be forgotten. It is inhuman to neglect a detainee during a crisis.
Wani also reiterated the demand to end the house detention of Islamic Scholar Mirwaiz Kashmir Dr Molvi Umer Farooq who has been under detention for more than 18 months now.
The continuous detention of Mirwaiz is hurting the feelings of people of all walks of life.