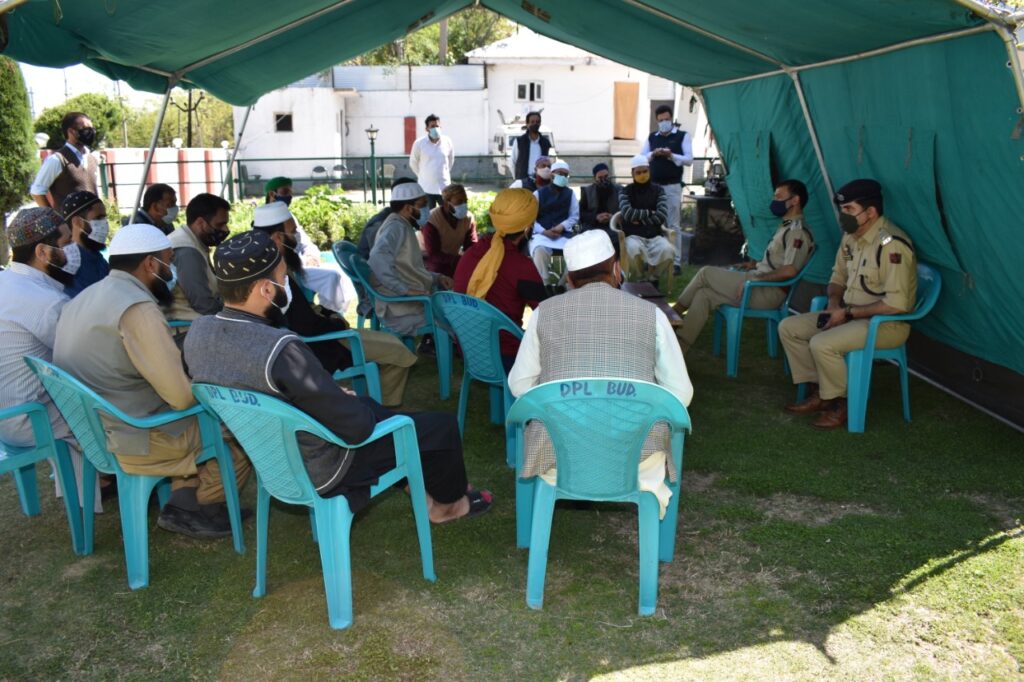 Srinagar, Apr 26: In continuation to earlier meetings Budgam police Tuesday held a review meeting with religious leaders and Imams regarding adherence to the COVID-19 containment measures to be followed in mosques. 
The meeting, according to a statement was chaired by Tahir Saleem, SSP Budgam alongside DYSP HQRS Budgam saw participation of clerics from Budgam Town, Humhama and Soibugh areas.
During meeting it was exhorted upon the participants to reduce the rush in the mosques, to which the participants expressed their willingness even as many of them (participants) maintaining that the flow has already been reduced considerably.
The clerics and religious leaders were also impressed upon to revisit the SOPs being followed in the mosques and ensure that those offering prayers have put the mask and are maintaining social distancing besides giving due regard to other hygiene related issues to contain the spread of Covid-19.
The participates, according to the statement, assured that all the directions with regard to containment of Covid-19 shall be followed strictly and all possibilities explored in furtherance of the measures to contain the spread of infection.