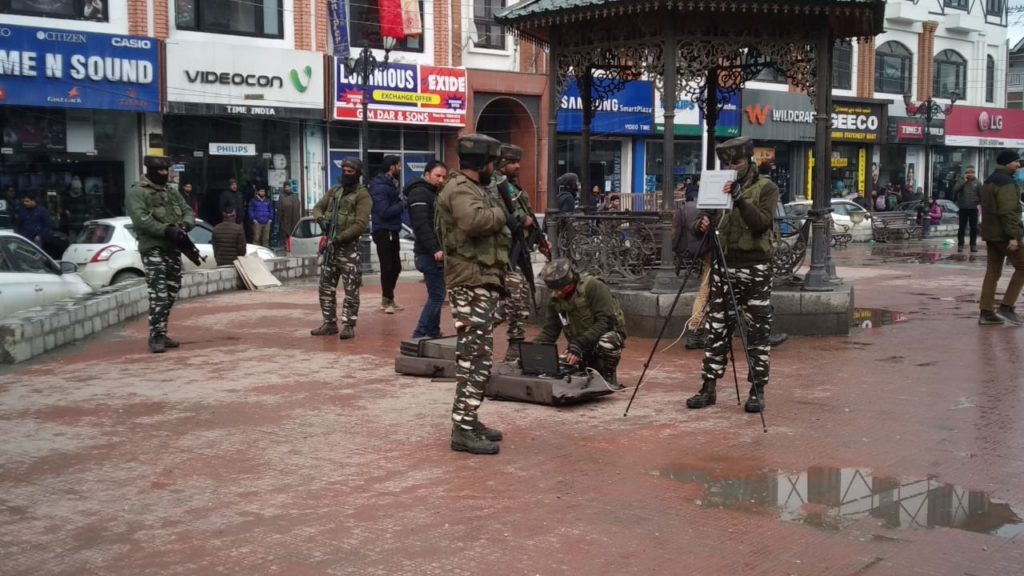 Srinagar, Apr 26: Government forces launched a Cordon and Search Operation (CASO) at Natipora area of Srinagar on Monday afternoon.
Eyewitnesses told a news agency that a part of Natipora was brought under the siege and door-to-door search operation was launched. The identity cards of locals were thoroughly checked.
Sources said that police and troopers from 132 Battalion CRPF were part of the operation.
They said no arrests were made during the operation that ended on peaceful note. knt