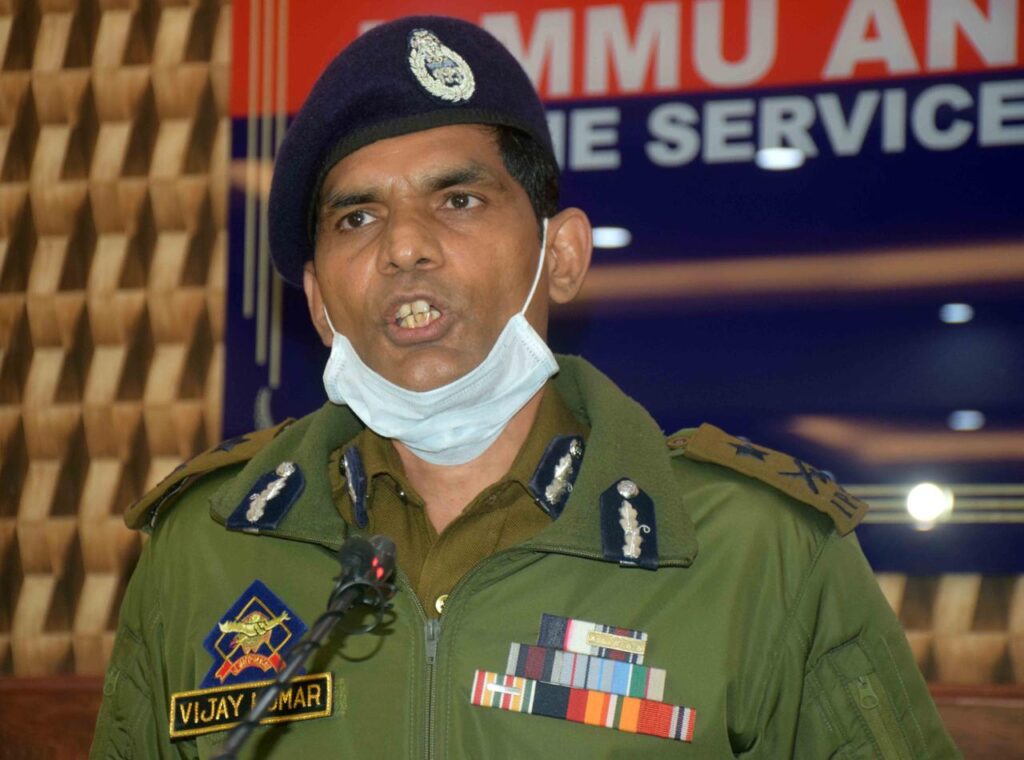 Srinagar, Mar 30: The Police has said that the vehicles with outside registration were being used by militants to target forces.
The police said such vehicles should be registered within 15 days at RTO office. 
Asked whether vehicles with outside registration numbers are being used by militants in J&K, the Inspector General Police (IGP) Kashmir said that a few vehicles seized recently were used by militants to carry out attacks on security forces including the one used for "Lawaypora attack."
"SOP is that within 15 days, the vehicles are to be registered. Some of these vehicles were not registered for years. All the recent incidents, may it be Parimpora, Lawaypora or used in drugs, all are with outside registration numbers which have not been registered. RTO Kashmir has issued a circular and people need to register their vehicles. That's why RTO has issued an order making it mandatory for vehicles with outside registration to register the same within 15 days," IGP Kumar said while talking to reporters on the sidelines of the wreath laying ceremony of a CRPF man, who was injured in Lawaypora militant attack and succumbed yesterday, at RTC Humhama here.
IG  said that chairman Municipal Committee Sopore should have informed the police in advance before the meeting during which the attack was carried by militants.
Two councillors and a policeman were killed as militants fired "indiscriminately upon the Municipal Councilors near Lone Building opposite SDH Sopore in the north Kashmir's Baramulla district.
"When there was a meeting of Municipal committee, the Chairman should have informed the police as such there was no additional deployment. There were four security men, two from security wing and two from police," the top police officer of Kashmir told reporters.
"The PSOs should have retaliated. They could have killed the militants or prevented the attack. We are suspending all four of them. In fact two of them have been suspended," the IGP said. , adding, "We have arrested an OGW namely Ashiq and upon interrogation he said that Mudasir Pandit along with a foreign militant carried the attack. They had come to his residence before the incident where they planned the same."
The IGP said that police and army had launched cordon-and-search-operations at two places and they managed to successfully escape. In fact they had escaped before cordon and very soon they will be neutralized.
Asked that after south Kashmir and north Kashmir, militancy has increased in Srinagar, the top officer said: "There have been incidents and I admit. We are increasing our operations. Wherever there is technical mistake or mistakes by our policemen, CRPF and army, we are plugging it and controlling it."
Asked about the question about the arrest of some youths, he said, "They had gone to see graveyard where militant was buried as against Pakistan which had been wrongly reported in media." gns