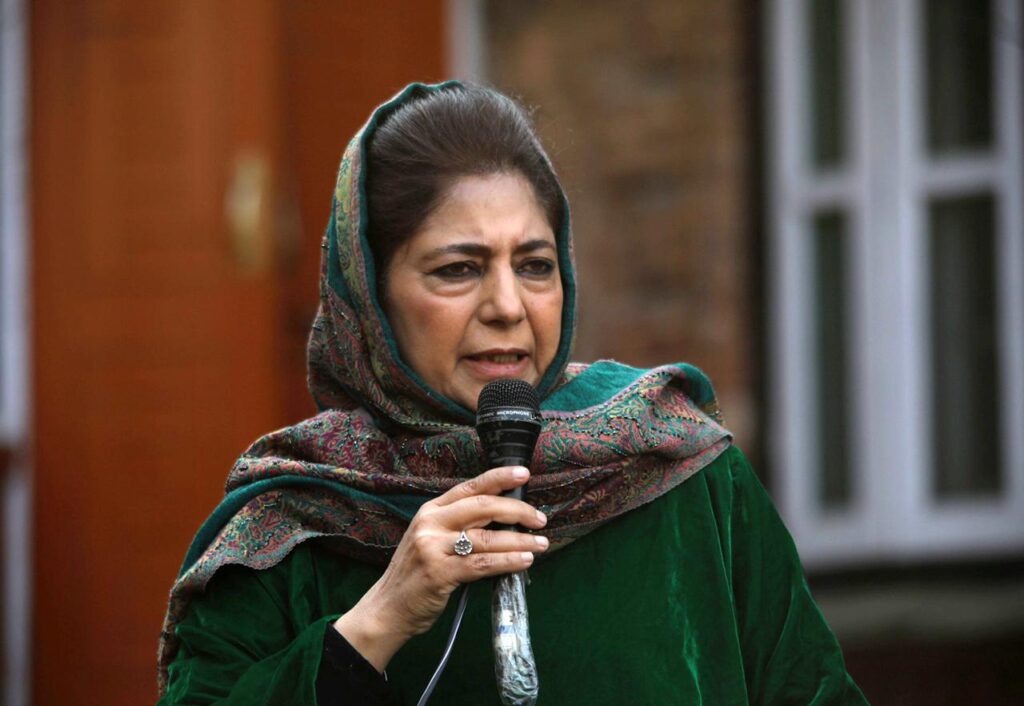 Srinagar, March 28: PDP president and former Chief Minister Mehbooba Mufti on Sunday accused Enforcement Directorate (ED) and National Investigation Agency (NIA) being "caged parrots of centre", claiming that the agencies were doing only what they were asked to do by the ruling dispensation in India.
Responding to a question about reasons behind her frequent calling by Enforcement Directorate, she said, "Be it ED or NIA, they are caged parrots of center and do whatever they are being asked to do by the Centre. While there are no corruption charges against Mehbooba or property in Mehbooba's name, they call me for one or the other pretext. What can be done?"
Responding to a question on the sidelines of a party function, Mehbooba said that the Peoples' Alliance for Gupkar Declaration has been formed for a "larger cause."
"I think PAGD has been formed for a larger cause and is not about issuing statement. We have come together for restoration of Article 370.
Even though we are political opponents, we have come together for the larger cause," She said when asked if everything was alright within PAGD or it was restricted to DDC elections alone given the fact that even not a single statement has been issued recently by it.
She also said that India and Pakistan must sit together and talk by including people of Jammu and Kashmir "as the way to peace passes through J&K."
She said PDP has an agenda as regards Kashmir issue and Article 370 restoration.
"We are interacting with party workers regarding whatever little start concerning talks between India and Pakistan is happening and regarding Article 370 restoration," she said,, adding, "We are also attempting to end disappointment and pessimism among the people." gns