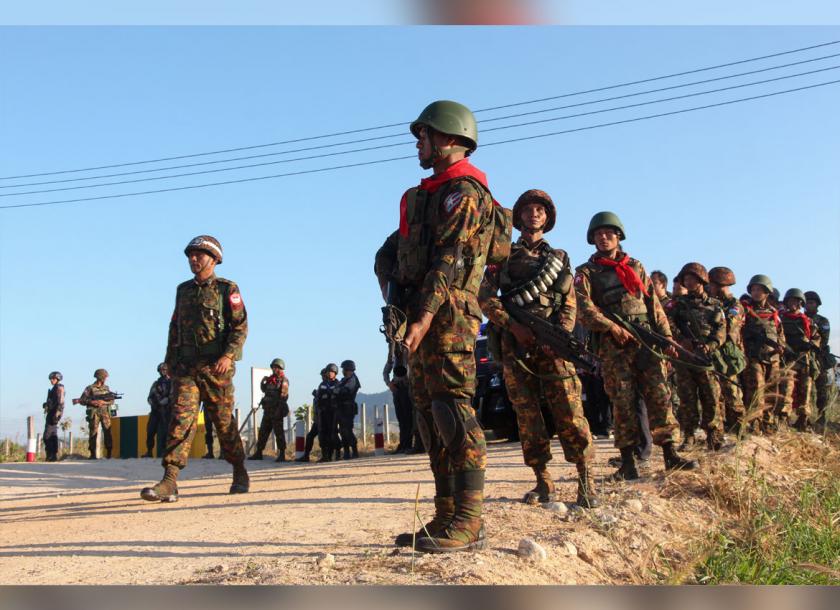 New Delhi: US and UK today imposed new sanctions on military-owned conglomerates in Myanmar in response to the military coup, the All India Radio (AIR) reported.
US Secretary of State Antony Blinken said in response to the military's refusal to disavow the coup and continuing violence against peaceful protestors, today the US is taking its most significant action to date to impose costs on the military regime, the AIR report said.
The US is designating two entities linked to the coup leaders, Myanma Economic Holdings Public Company Limited (MEHL) and Myanmar Economic Corporation Limited (MEC). US Secretary said MEHL and MEC are the two largest military holding companies in Myanmar, and all shares in them are held and managed by current or former military officers, regiments, and units, and organizations led by former service members.
UK Foreign Secretary Dominic Raab said, today's sanctions target the military's financial interests to help drain the sources of finance for their campaigns of repression against civilians, the AIR report said.
Meanwhile, Thousands of people held protests against last month's coup in the commercial capital Yangon and other cities and towns today, according to media reports, report added.
The European Union announced sanctions on 11 individuals on Monday.