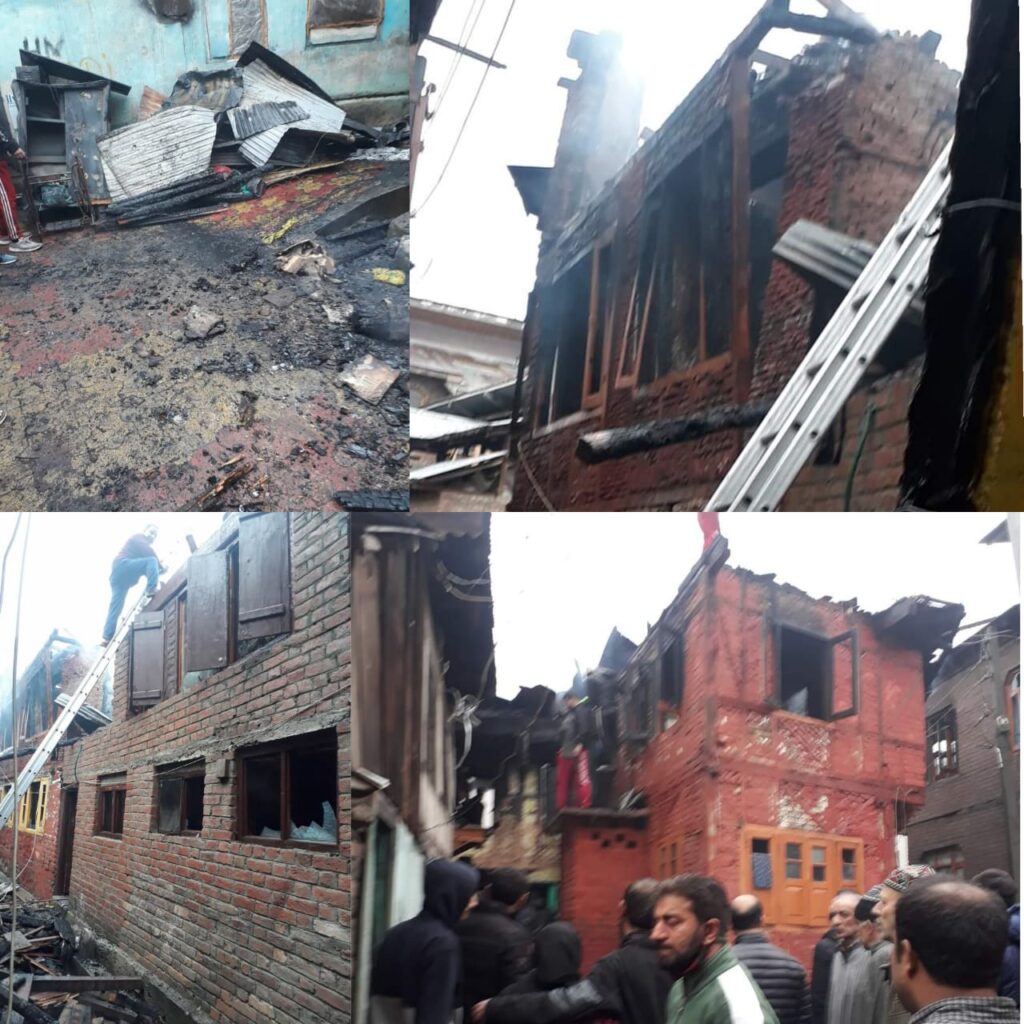 Srinagar, March 11: At least six residential houses were damaged, most of them fully, in highly congested Nawa Bazar area in heart of the Old City here, official said on Thursday.
Official sources  said the fire erupted midnight at around 4:20 a.m., apparently due to short-circuit in one of the houses. Soon the fire spread and engulfed five other houses in the vicinity.
The fire was controlled with the help of fire tenders, local and police, they said.
At least 13 families were rendered homeless due to the massive blaze that turned six residential houses into ashes in Nawa Bazar area of Srinagar.
Some of the owners of the fire affected houses were identified as Mehraj din Khan, Ghulam Rasool Khan, sons of Abdul Gafar Khan, Abdul Majeed Dar, son of Ghulam Ahmad Dar, Nazir Ahmed and Javiad Dar, son of Ghulam Qadir Dar, Abdul Qayoom Khan, son of Mohammad Sadiq Khan, Tawheed Showkat Dar, son of Showkat Ahmad Dar, Muneer Ahmad Dar, son of Abdul Ahad Dar and Muhammad Shafi Dar, son of Ghulam Mohi-ud-din Dar.
Meanwhile, Deputy Commissioner (DC) Srinagar, Dr. Shahid Iqbal Choudhary said that all the thirteen affected families were provided Rs ten thousand each today after a team of the administration visited the spot.
He said that Rs one lakh each will be provided to them within two days, adding that a total of Rs 2.5 lakhs will be provided to each affected family very soon.