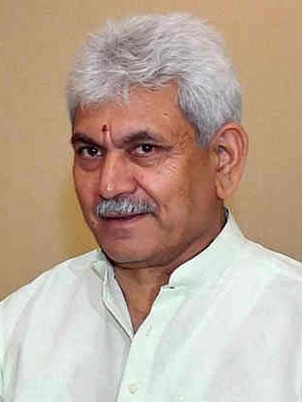 Srinagar, Mar 10: In a bid to pacify the aggrieved District Development Council (DDC) members, the Lieutenant Governor Manoj Sinha has decided to hold a meeting with them on March 12 (Friday).
The protesting DDC members, who hit the streets for second consecutive day in Jammu today, have been invited for a meeting with the LG scheduled on Friday.
The DDC members assembled outside Press Club Jammu today and held protest on second straight day to oppose the government order over their status and honorarium.
Irfan Panditpuri, DDC Chairperson from Kupwara said that, they have received an invitation for a meeting with LG Manoj Sinha in Jammu. "The meeting is scheduled on March 12," he said. kno