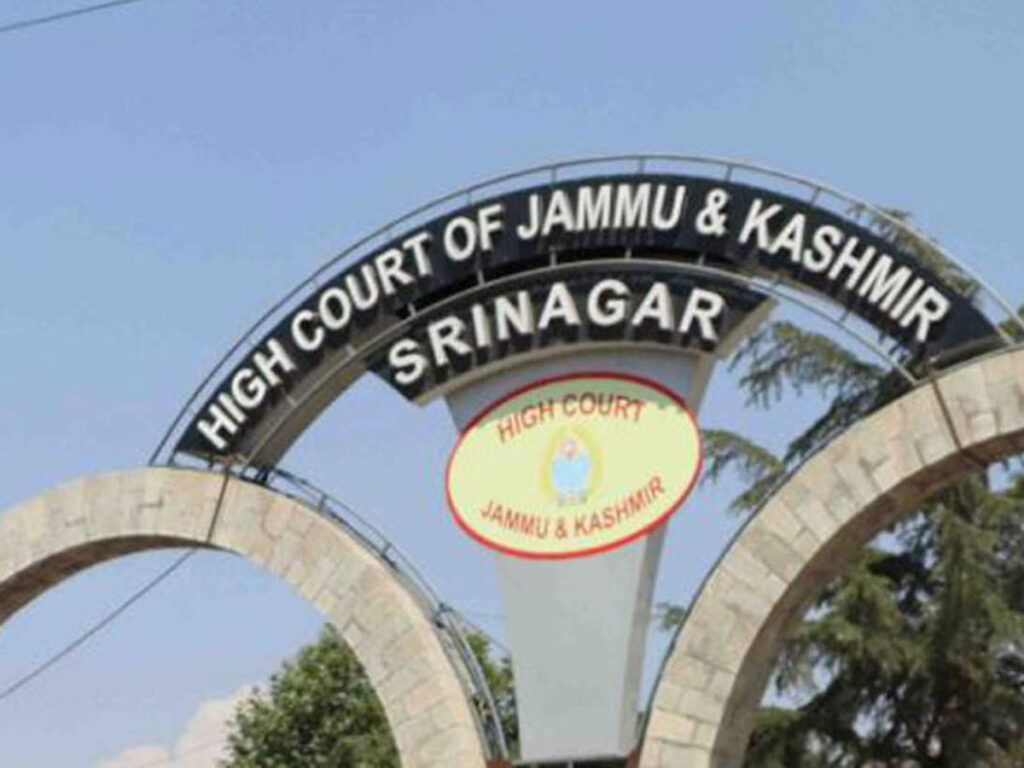 Srinagar, Mar 3: Jammu and Kashmir High Court on Wednesday reiterated that a person cannot be put under preventive detention on the grounds which formed basis of an earlier order that has either expired or has been quashed by a Court.
Quashing a detention order under Public Safety Act against one Mushtaq Ahmad Wani alias Channa of Soaf Shali, Kokernag in south kashmir's Anantnag district, a bench of Justice Sanjay Dhar also referred to Apex Court's judgment—Chhagan Bhagwan Kahar Vs. N. L. Kalna and others—to underline that an order of detention cannot be made after considering the previous grounds of detention when the same had been quashed by the Court.
"If such previous grounds of detention are taken into consideration while forming the subjective satisfaction by the detaining authority in making a detention order, the order of detention will be vitiated," the court said, adding, "It is of no consequence if the further fresh facts disclosed in the grounds of the impugned detention order have been considered."
Referring to another judgement by the top court, Justice Dhar observed that even if the order of detention comes to an end either by revocation or by expiry of the period of detention, there must be fresh facts for passing a subsequent order.
"A fortiori when a detention order is quashed by the Court issuing a high prerogative writ like habeas corpus or certiorari, the grounds of the said order should not be taken into consideration either as a whole or in part even along with the fresh grounds of detention for drawing the requisite subjective satisfaction to pass a fresh order because once the Court strikes down an earlier order by issuing rule, it nullifies the entire order."
Subsequently, the court quashed the impugned order of detention against Wani which was passed by the Deputy Commissioner Anantnag 7 July 2020.
"Direction is issued to the respondents (officials) to release (Wani) from the preventive custody forthwith, provided he is not required in connection with any other case." gns