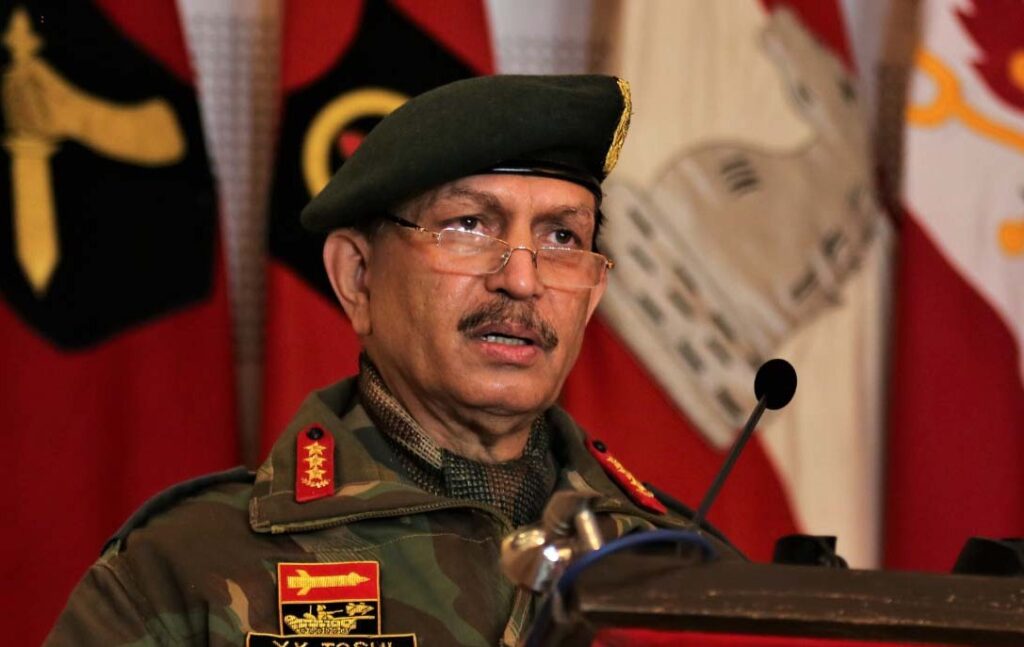 Jammu February 27: Army Northern Commander Lt. Gen. Y K  Joshi  on Saturday said that the agreement between India and Pakistan to strictly abide by the ceasefire agreement with the Line of Control would have no effect on counter-militancy operations in Jammu and Kashmir.
He said that the Northern Command, which looks after the security of the twin central areas of Jammu and Kashmir and Ladakh, remained vigilant and made it possible, in front of which it considered it impossible through the bravery, encouragement and determination of its personnel.
Recently, the Director General of Military Operations (DGMOs) of India and Pakistan announced an agreement to maintain the ceasefire with the LoC at midnight on February 24 and 25. "I want to assure you that this ceasefire will have no effect on counter-insurgency operations and we will remain vigilant ", Lt. Gen. Joshi said at an investment ceremony at the Northern Command here.
During the ceremony, the Army Commander presented two Cena Medals (Bravery) and 50 Cena Medals (Brave) to the brave soldiers.
He also presented three Sena medals and twenty-six service medals for selfless service to the nation.
Lt. Gen. Joshi also praised 26 units for their outstanding overall performance in the Command Theater.
In Kashmir, he said, the overall security situation has improved over the last year as the tireless efforts of the security forces and the people have resulted in a significant reduction in incidents initiated by militants, stoning activities and demonstrations.
He said the army also played a key role in the fight against the corona virus epidemic.
"Under the Khidmat Parmo Dharma, Army doctors, nursing staff, ambulance and medical corps personnel have been working 24 hours a day, regardless of their lives," he said.
He congratulated the people who had decorated him for his bravery and thanked the brave soldiers who had made great sacrifices on the borders including the Galvan Valley and in the fight against internal security challenges. kns