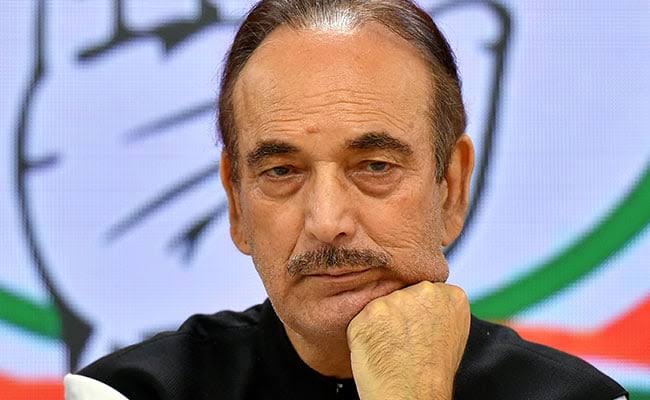 Jammu, Feb 26: Congress stalwart and the former leader of opposition in Rajya Sabha Ghulam Nabi Azad Friday arrived in Jammu and chaired the party's Executive Committee meet to discuss the future strategy.
Azad arrived in Jammu on a three day visit and right-away drove to party's Jammu office from the airport, to chair party's Executive Committee meet.
"Executive Committee meeting of Congress party was held in party office at Jammu in which office bearers from across Jammu and Kashmir were present," a Congress leader said.
He said that a wide range of issues were discussed in the meeting, where J&K Congress president Ghulam Ahmed Mir, was also present.
Mir said that Azad, who completed his tenure at MP Rajya Sabha and the leader of opposition, has started his second inning from Jammu.
"He chaired party's EC meet and asked party cadre to work from booth level and to strengthen party at grass root level," Mir said. "Azad vowed that Congress party will perform well in upcoming elections in five states."
"No one can predict the actual results but I want to assure that Congress party will perform well," Mir said quoting Azad as having told the meeting. kno