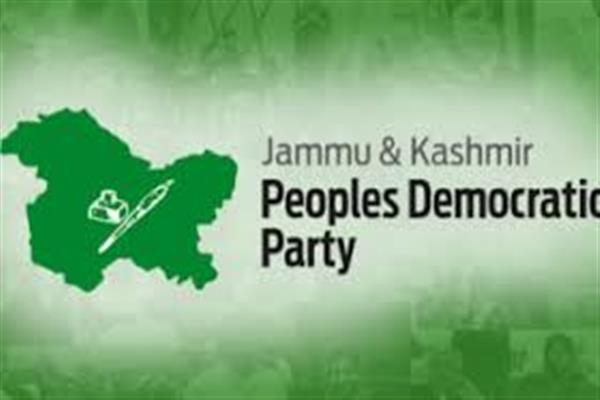 Srinagar, Feb 20: Peoples Democratic Party (PDP) will hold elections for the post of party president on 22nd of February 2021 (Monday), an official handout reads on Saturday.
In a statement, a party spokesman said that the members of the electoral college from Kashmir & Jammu provinces will vote to elect the party president on Monday in Srinagar  and Jammu respectively.
The three-year term of Mehbooba Mufti as the party president ended on October 31st last year but fresh elections couldn't be held due to COVID 19 Pandemic and prevailing situation in J&K.
For smooth conduct of the elections, the party's election board has appointed Surinder Choudhary as the Returning Officer for Jammu whereas Satpal Singh Carak has been appointed as Observer.
In Srinagar, the proceedings would be conducted by Chairman election board A R Veeri.