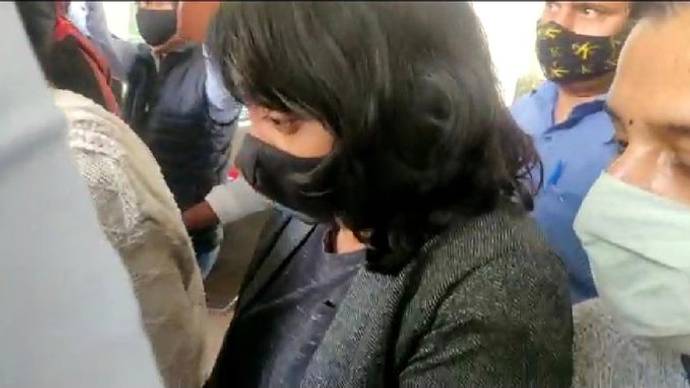 New Delhi: Delhi Police has made the first arrest in connection with a controversial toolkit document that was tweeted by Swedish environmental activist Greta Thunberg, All India Radio (AIR) reported
Police has arrested a 21-year-old activist Disha Ravi from Bengaluru yesterday.
She was arrested by the Cyber Prevention Awareness and Detection team of Delhi Police. She was produced in a court which remanded her to five days police custody, the AIR report said.
An FIR in the case was registered earlier this month on February 4.
The police had earlier written to Google asking it to provide the original document uploaded by Greta.
Delhi Police claimed that Disha is not only an editor of the Toolkit Google Doc but is also a key conspirator behind the document's formulation and dissemination, the report added.
It said that she started a WhatsApp Group to collaborate with different people to draft the toolkit document, the report said.
Revealing the motive behind the toolkit, Police said that these people collaborated with the pro-Khalistani Poetic Justice Foundation to spread disaffection against India, the AIR report said.
Police also revealed that Disha was the person who shared the toolkit document with Greta Thunberg.
Once Greta accidentally tweeted the document making its incriminating details public, Disha asked Greta to the tweet and main document.
Earlier on February 4, Delhi Police had taken cognizance of the toolkit document which was found on Twitter.
It had said that the document predated and indicated a copycat execution of a conspiracy behind the January 26 violence. According to police, the call was to wage economic, social, cultural and regional war against India, the report said.