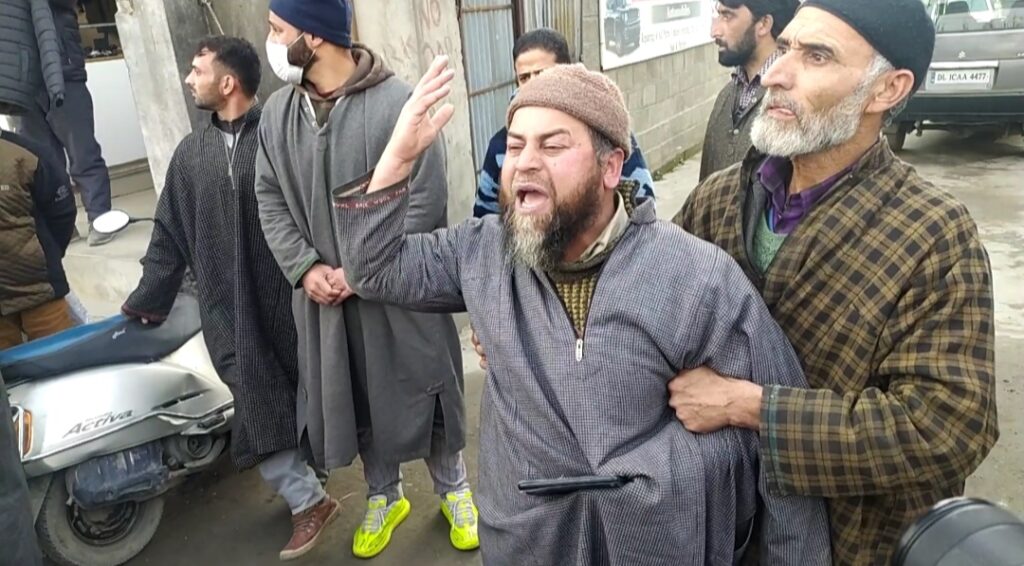 Srinagar, January 29: The Inspector General of Police Kashmir Range, Vijay Kumar, has said that so far whatever the parents of slain trio of Lawaypur encounter have claimed is "totally baseless" baseless and "wrong"'
When asked about Lawapora encounter and the repeated demand of family members of three slain that the bodies of their loved ones must be returned, the Kashmir Police chief said:
"Whatever the parents of slain trio have claimed so far is totally baseless and wrong. Fact is that all three were in touch and were travelling together on the day of encounter. One among the slain (son of a policeman) was called by SoG Pulwama in 2019 and later set free after thorough counselling. Our investigation has revealed that two among the slain (from Pulwama) were talking to people across LoC. The IP address retrieved from their damaged phones have suggested that. The third was in touch with the top commanders across the LoC. The content like the chats etc, is difficult to retrieve as their phones had got damaged. We will file a detailed report in the court with proof."
The three youth namely Athar Mushtaq resident of Bellow Pulwama, Aijaz Ahmad resident of Putrigam Pulwama and Zubair Ahmad lone were killed in an encounter at Lawaypora in the outskirts of Srinagar on 30 December. While as police and army claimed that the trio were militants, their families claimed trio were innocent and killed in a staged encounter.
The trio's family also asked authorities to break silence on the encounter and either prove their wards militants or return the bodies.
About the recent IED explosion along the highway in Kulgam district in which one soldier was killed and three others injured, the IGP said that an advisory has been issued to all security forces not to use the abandoned buildings for shelter or any other purpose before sanitizing them.
"The IED attack at Kulgam was carried out by Jaish-e-Muhammad militant Altaf Ahmed along with a foreign militant. Altaf is active since May 2020. Both of them will either be killed or arrested soon," he said—(KNO)