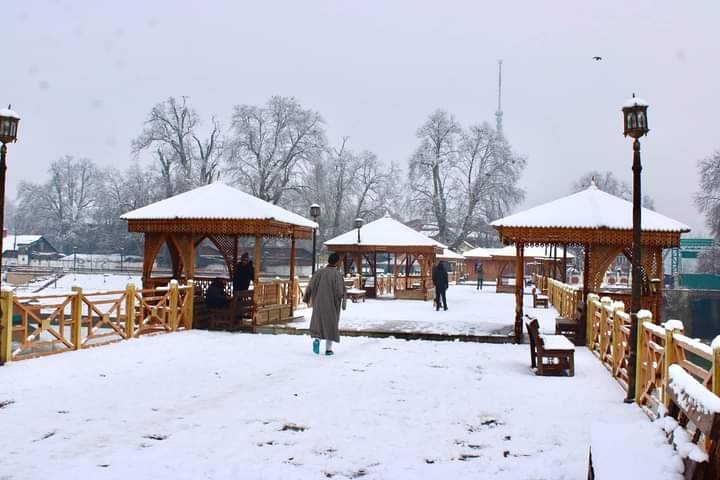 Srinagar, Jan 13 : Metereological Department on Wednesday said the weather will remain dry till January 20 while the night temperature in Srinagar was recorded minus 7.8.
A MeT official said that earlier it was predicted that weather will remain dry till January 18 but due to present circumstances the weather has been predicted favorable till Jan 20th.
The official said that due to continous foggy condition and low visibility, the valley will witness dip in night temperatures in coming days.
"Tomorrow there are chances of cloudy but there would be minus 5 to minus 7 sub zero temperature in coming days. Though days will be sunny but temperature will dip", he added.
He said in Srinagar the night temperature was recorded minus 7.8 while in Pahalgam and Gulmarg the temperature was recorded minus 11 and minus10 respectively. He added in Drass sub division the night temperature was recorded minus 28.2. (KNS)