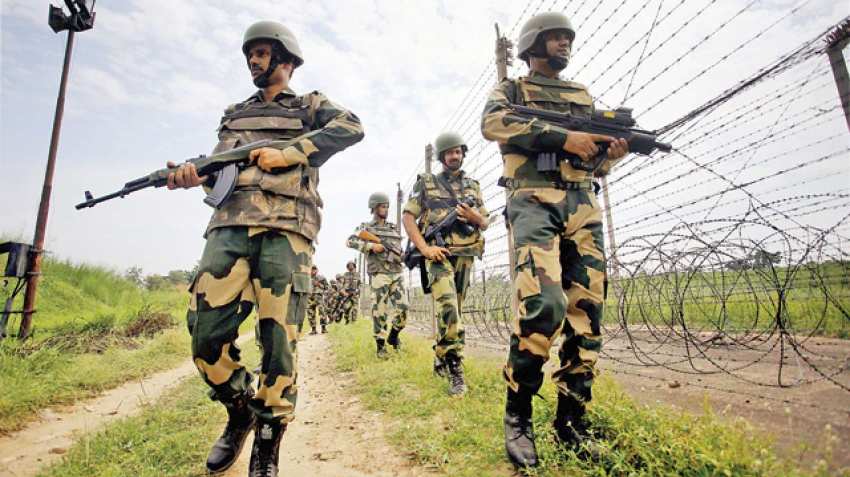 Jammu, Jan 13:  The Border Security Force (BSF) Wednesday said that it unearthed a 30 feet deep and 150 meters long cross LoC tunnel in Samba district of Jammu region.
This is the second tunnel detected by the BSF since November last year and 10th since 2012.
A BSF spokesman in a statement said that ever vigilant BSF troops thwarted another attempt of Pakistan to infiltrate militants into this side by detecting a tunnel in the Samba area. "In the wake of forthcoming Republic Day, the Border Security Force has been keeping an extra vigil all along the International Border. BSF has continuously been getting inputs regarding tunneling activities by Pakistan elements. Hence, to thwart any such nefarious activities a vigorous anti tunneling exercise has been carried out by BSF troops all along the International Border," the statement said.
It said that on a specific intelligence input, the vigilant troops of BSF detected a tunnel in Bobiya area in Samba sector. "The tunnel has an opening of about 2-3 feet and is about 20 to 30 feet deep. The direction of the tunnel is towards the International Border which is about 150 meters long from the point of incident. Karachi made sand bags were found at the opening of the tunnel. The origin of the tunnel is towards Pakistan territory," the statement said.
It said that the efforts of alert BSF troops deployed in multi-tiered infiltration grid have once again resulted in neutralizing the designs of "Pakistani militants" with deep connivance of Pakistan Rangers.
Talking to media men, Inspector General of BSF Jammu frontier, N S Jamwal said that sand bags recovered had Karachi made markings. "The tunnel seems to be a bit older one. This was the direct result of BSF's anti-tunnel drive. Whether this tunnel was used by militants to infiltrate into this side is subject to investigations," he said. The IG BSF said that this is the third tunnel unearthed by the BSF since November 2020. Asked how many tunnels have been detected so far, the IG BSF said that since 2011-12, at least 10 such tunnels have been unearthed by the BSF in Jammu region.