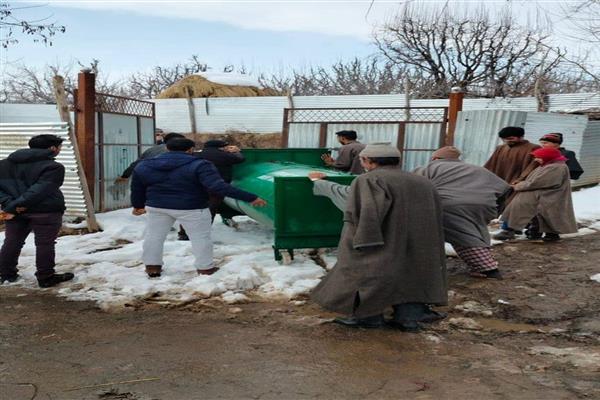 Tangmarg 10 January: The wildlife department on Sunday morning captured a black bear in Gundari Pora, Kunzar of North Kashmirs Baramulla District. 
According reports, People of Kunzar, Tangmarg had a sigh of relief when Wildlife department captured black bear, on Monday, morning and shifted to control room Tangmarg, from where bear will be released in the habitation.
An official, Aijaz Ah from wildlife department said that the department of wildlife is making all possible efforts to keep a check on man-animal conflicts which has unfortunately witnessed increase during the past few years mostly because of human interference in the woods and shortage of food in forests.
"We have trapped black bear from residental area of Gundaripora Kunzar and the bear will be free in forests of Gulmarg," he added.