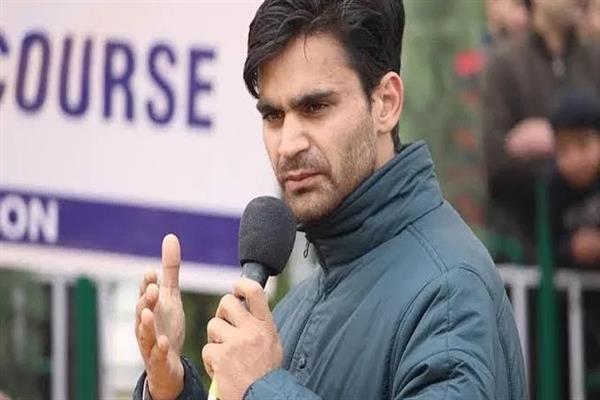 Srinagar, Jan 9: NIA court has granted bail to Peoples Democratic Party leader Waheed-ur-Rehman after remaining in custody for over a month.
A top NIA official, said: "Yes we have the order. Waheed Para has been granted bail by the Special NIA court Jammu. We are studying the order and after legal counsel, appropriate appeal would be filed by the NIA."
On November 25 last year, the NIA had arrested Para for allegedly supporting Hizbul Mujahideen, a banned militant outfit. The arrest had come days after he filed a nomination to contest the DDC elections from his home constituency in south Kashmir's Pulwama district.
NIA had stated that Parra's arrest was made in the case registered against suspended Jammu and Kashmir police officer Davinder Singh, who was arrested with a Hizbul militant Syed Naveed Mushtaq alias Naveed Babu on January 11.
Parra was among hundreds of political workers in J&K who were detained or arrested in the run-up to August 5, 2019 when Rajya Sabha passed two legislations to revoke the special status of J&K under Article 370, and the former State was bifurcated and downgraded into two Union Territories.
He was in detention since August 4, 2019 and was released in February this year, following which he was kept under house arrest. It was only a couple of months ago that curbs were lifted and he was allowed to move freely.
PDP president Mehbooba Mufti had been vociferously demanding Para's release stating that Parra has no connection whatsoever with militancy
Parra was a vocal critic of the revocation of Article 370 in J&K after he was released. He was earlier called to Delhi by the NIA for questioning in the month of October, when he was asked about his links with advocate Irfan Shafi Mir, who was arrested with Davinder Singh on January 11. He was again called by the NIA to Delhi and was arrested after three days of questioning. Pertinently, Para emerged victorious in the recently concluded DDC polls—(KNO)