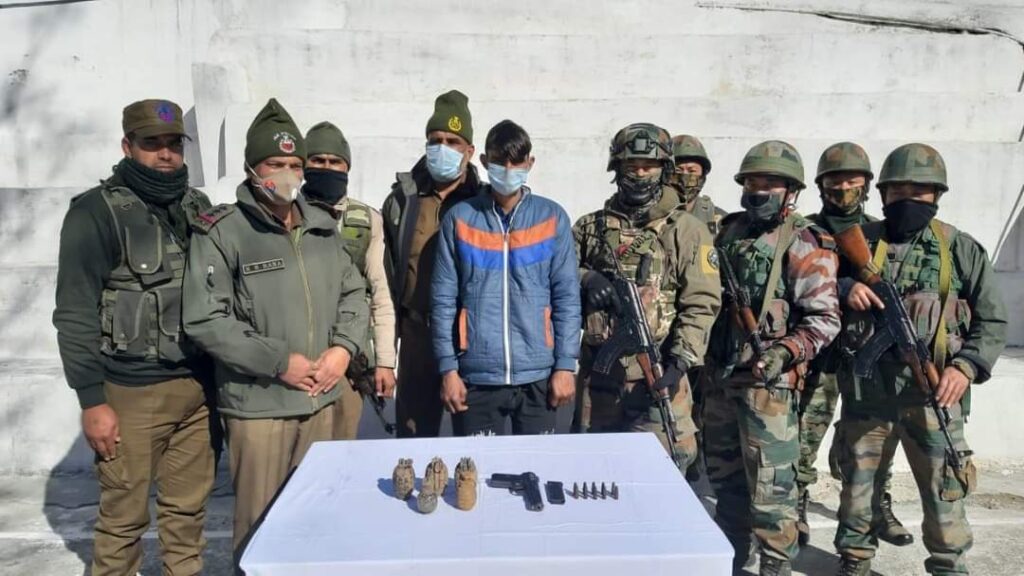 Reasi, Jan 1: Police in Reasi district of Jammu region have arrested a man and on his disclosure recovered arms and ammunition on Friday.
A police official while divulging information about the incident said that on the basis of reliable information a 20 year old youth namely Yousaf Haider of Deval village of Mahore Reasi was apprehended by team of police station Mahore.
During sustained questioning and interrogation he disclosed that he has hidden some cache of arms and ammunition in a hideout at village Lower Angrala of Reasi district.
The official said that a joint search operation of Jammu Kashmir police lead by Inspector Rattan Singh SHO Mahore under the supervision of SDPO Mahore Dr Khalid Ashraf and Army was launched in the area and five live grenades, 9 mm pistol along with ammunition was recovered from the hideout.
"In this connection an FIR vide number 01/2021 under section 15, 16,18, 18b ULA, 7, 27, Arms Act, 120b, 121, 121a IPC has been registered in Police Station Mahore and further investigation into the case is initiated," the official said.