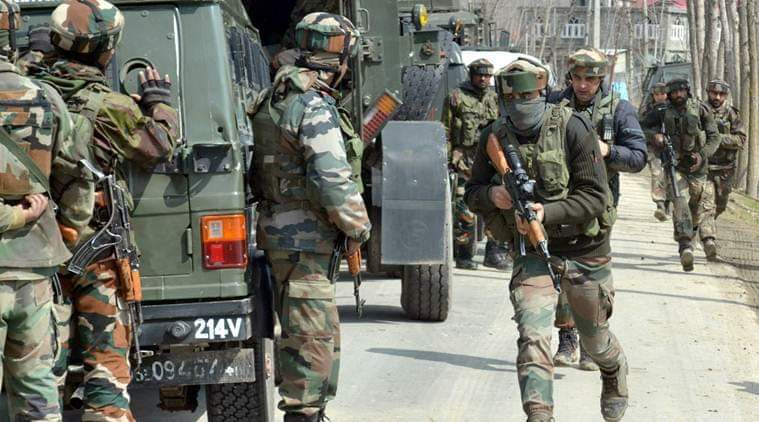 Srinagar, December 26: One militant has been killed as well as two army soldiers injured in an overnight ongoing encounter in Kanigam Village of South Kashmir's Shopian district.
A senior Police officer said that one militant has been killed in an ongoing overnight gunfight, body also recovered.
However identity of the slain militant is yet to be ascertained.
Officer further said that operation was suspended late night due to darkness and resumed this morning.
Two army soldiers were also injured yesterday as militants tried to break cordon, however forces again engaged them. (GNS)