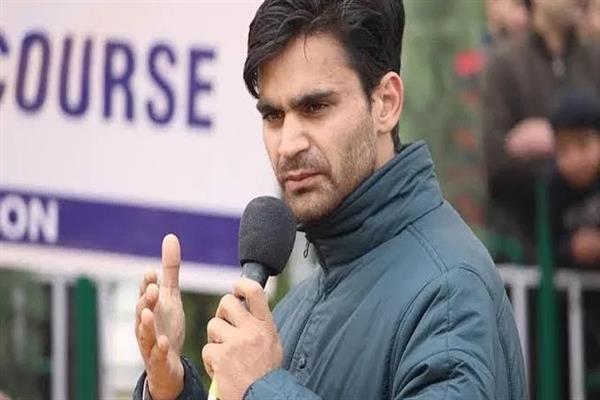 Srinagar, December 22: People's Democratic Youth President Waheed Ur Rehman Para on Tuesday won DDC elections from the Pulwama-1 constituency by over one thousand votes.
Officials said that he got 1322 votes while as running candidate BJP district president Sajad Ahmad Raina got 314 votes, so Para won by 1008 votes.
Five days after filling his nomination papers, Para contesting elections first time was arrested by NIA in New Delhi on 25 November over have links to a Naveed Babu-Davinder Singh militancy case.
Para was booked for his alleged links with Irfan Shafi Mir, who was arrested along with Hizbul Mujahideen militant and was remanded to 15 days NIA custody two days later.
On 20 December, NIA sent him to 30 days judicial custody. Earlier, Para was also kept under detention for about six months after abrogation of article 370 on August 5 last year.
Meanwhile, PDP president and former CM Mehbooba Mufti while expressing her happiness over his win said that it couldn't be prouder of PDPs Waheed Pata who won his maiden election by a huge margin and hope justice prevails.
"Couldn't be prouder of PDPs @parawahid who won his maiden election by a huge margin of votes. Despite being arrested on baseless charges right after filing his nomination people have shown their love & trust for Waheed. Hope justice prevails," tweeted Mehbooba.