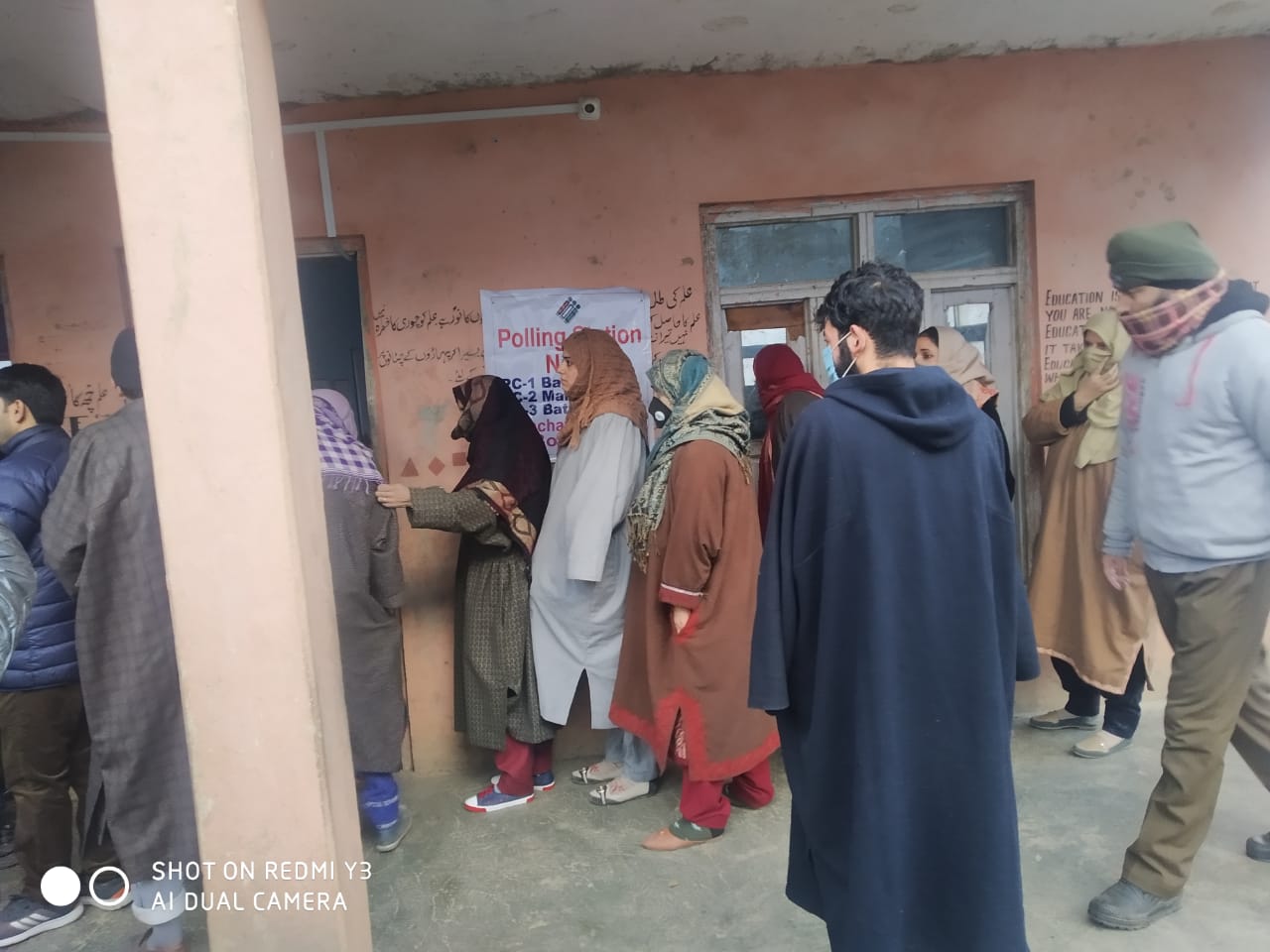 Srinagar, Dec 22: In a very surprising move, the election authority on counting day stopped and deferred the counting of votes at two constituencies in the northern belt of Kashmir till further orders.
The election authority of Jammu and Kashmir stopped the counting at two constituencies that include Drugmulla in Kupwara district and Hajin A, in Bandipora district.
Officials said that moment ahead of the counting of votes at Drugmulla and Hajin-A constituencies, the counting procedure was stopped after they received the communication from higher authorities.
"The counting has been deferred till further orders and the ballot boxes shall remain in a strong room under proper protection", an official said.
Officials at Hajin-A in Bandipora said that "We have received directions from the higher authorities to stop the counting of votes of this particular constituency till further orders."
They said that the staff was told to secure the ballot boxes under the due procedure and protocol in a strong room set up in the District Commissioner's office.
The officials in Bandipora without relieving the details said that "We are supposed to follow the directions issued by the authorities."
Meanwhile, the DDC contesting candidates in Bandipora expressing their displeasure said that the election authorities should have thought about it earlier.
At Drugmulla constituency in Kupwara district, the officials said that the counting was stopped after it was communicated that the independent DDC candidate a resident of Pakistan administered Kashmir, Soomia Sadaf had mentioned wrong information on Form-6.
In an official communique from the secretary  State Election Commissioner (SEC) addressed to District Panchayat Election Officer (Deputy Commissioner) Kupwara said that the "State Election Commissioner (SEC) has directed to defer the counting of votes in DDC constituency Drugmulla till further orders."
"The ballot boxes and related election material shall be stored in a strong room after following due protocol", the official communiqué said.
Notably, Shazia Aslam and Soomia Sadaf, the DDC contesting candidates at Hajin-A in Bandipora and Drugmulla in Kupwara belong to Pakistan administered Kashmir (PaK)  who moved to this side of Kashmir under a rehabilitation policy initiated by the government of the erstwhile state of Jammu and Kashmir.
Shazia and Soomia are among nearly 400 Pakistan origin Kashmiri wives married to former militants who chose to live and shunned the gun after attaining arms training.
It may be recalled that the two Pakistan administered Kashmir (PaK), resident wives last year secured win in the Panchayat elections and are serving as Sarpanchs in Kupwara. However, the officials have continued with the vote counting for the rest of the seats across the twin districts in the northern belt.