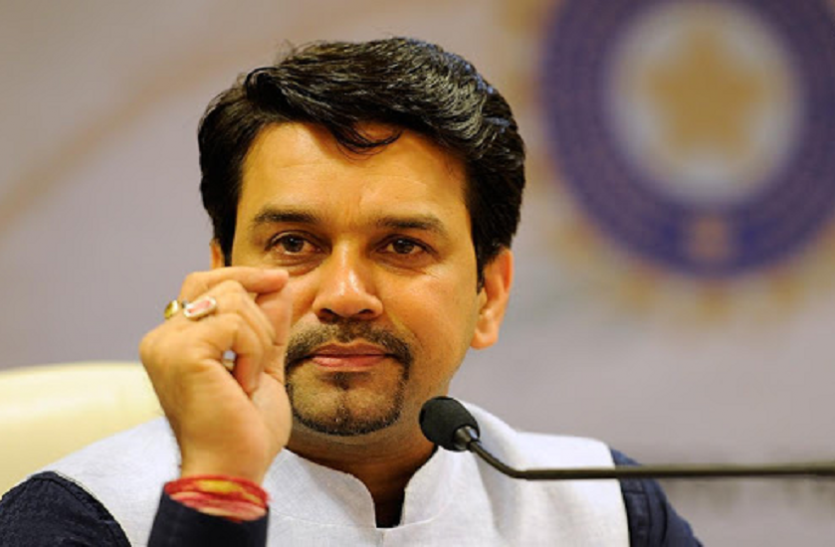 Srinagar, Dec 12: Union Minister of State for Finance Anurag Thakur Saturday said that with large number of people including youth participating in the ongoing District Development Council (DDC) polls, the Centre is glad to announce that democracy has won in J&K Union Territory after 70 long years and that was quite evident that "J&K people are choosing ballot over guns."
He said since the past one and a half year, there was not a single stone pelting incident reported in Kashmir which signifies that people want development through their elected representatives at grass root level.
Addressing a press conference here, Thakur who is also DDC Poll in charge for J&K, said that after a gap of almost 70-years, J&K is witnessed victory of democracy as people are choosing ballot over guns and bullets. "Long queues outside polling booths is a sign that democracy has finally won in J&K," Thakur said.
"The people have defeated the dynasty leaders, who ruled J&K for the past seven decades and looted peoples' resources in one or the other way, he said.
"The Gupkar Gang were first of the belief that they will stay away from DDC polls, but due to people's pressure and the pro-election mood on ground, they were forced to fight the polls," Thakur said.
He, however, said that dynasty leaders and those part of 'Gupkar Gang' will taste the defeat and BJP will set a record as far as winning of seats.
"Revocation of Article 370 and 35 A led to development in J&K, especially Kashmir. For the past one and a half years, there is no stone pelting in Kashmir and now people are choosing ballot over bullets and guns," the Union MoS Finance said, adding that "250 militants have been killed since abrogation of Article 370."
He said that for the first time after scrapping Article 370, people like Schedule Casts, Schedule Tribes, Valmikis, West Pakistan Refugees (WRPs). "In Jammu, the feedback from my senior leaders is that BJP is getting support tremendously. In Kashmir, people are expressing trust and faith in us too," he said.
He said that there was no dearth of Central funds for J&K and Prime Minister Narendera Modi was keen to see J&K touching new heights on the developmental front.
"There is no dearth of Central funds for J&K and we will rather be pumping in more now than the previous budgetary allocations so that the UT witnesses development at grassroots level," Thakur said.
To a query about Roshni Act, he said that the High Court has observed that this scheme was illegal and unconstitutional.
"This scheme was launched to help big families in politics, business and bureaucracy. The court has taken an initiative to retrieve the 3.4 lakh lakh kanals of land given away under the Roshni Scheme. There will be strict action against those involved in the corruption," he said. About PAGD, he said that there are leaders who are used to shedding crocodile tears and "my advice to them is to shun this approach now" and accept the reality on ground as they are being taught a lesson by none other than the people of J&K—(KNO).