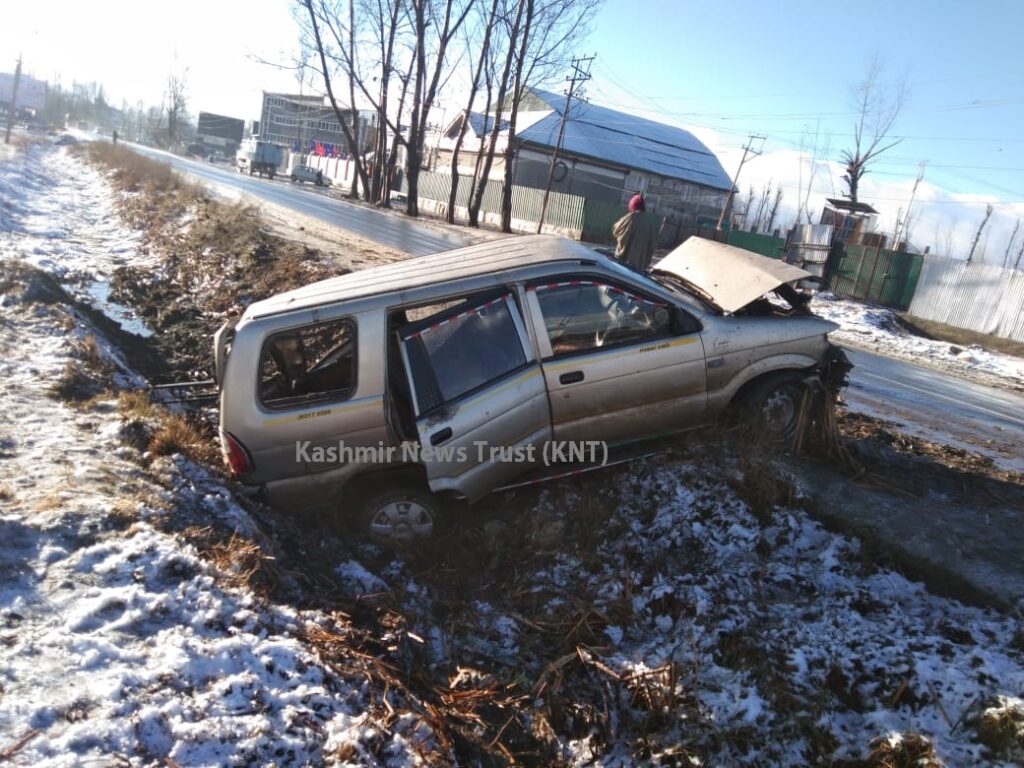 Kangan, Dec 12: At least six persons were injured after a speeding Sumo vehicle collided with an electric pole in Central Kashmir's Kangan town of Ganderbal district on Saturday afternoon.
The incident occurred in Satrina village of Kangan.
Police sources said that a speeding vehicle JK13-7888 collided with an electric pole resulting in the injuries to 6 passengers on board.
The injured were shifted to Sub District Hospital Kangan where from one among them identified as Khursheed Ahmed Dar son of Abdul Rehman of Thune Kangan were referred to Bone and Joint Hospital Srinagar.
Rest of the injured have been identified as Afroza Bano of Cherwan Kangan, Ishtiyak Ahmed of Thune Kangan, Manzoor Ahmed of Batapora Akhal, Sajad Ahmed of Banibagh Kangan and Ali Muhammad of Hayen Kangan. (KNT)