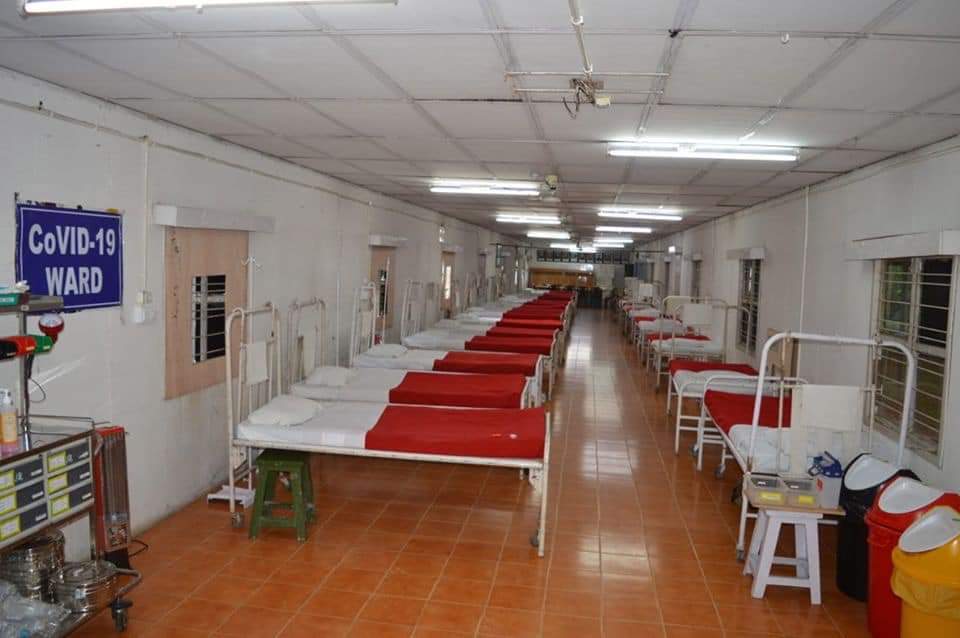 Srinagar, Dec 10: Jammu and Kashmir reported 366 fresh cases of novel coronavirus in last 24 hours, officials said on Thursday.
These cases take the overall tally in Jammu and Kashmir to 114773. Besides, eight more people lost their lives to the deadly virus.
Giving district wise details, the officials reported 63 cases, Baramulla 29, Budgam 28,
Kupwara 20, Pulwama 19, Anantnag 11, Bandipora 11, Ganderbal 8, Kulgam 5, Shopian 2, Jammu 99,
Udhampur 12, Rajouri 15, Doda 10, Kathua 6, Kishtwar 9, Samba 7, Poonch 1, Ramban 6 and Reasi 5.
Jammu and Kashmir reported eight more covid-19 related deaths in last 24 hours, taking the fatality count to 1775.
Official sources said on Thursday said that five among those who succumbed to the virus include five from Kashmir Valley and three from Jammu.
The victims from Valley include a 75-year-old man from Awantipora Pulwama, a 70-year-old man from Dadoora Khag Poshkar Budgam, a 70-yearold man from Zakura Srinagar, an 80-year-old woman from Khawaja Bazar Hawal Srinagar and a 75-year-old man from Pethbugh Anantnag.
Regarding the deaths from Jammu, they said, two were reported from the winter capital of the J&K and one from Udhampur district.
With these deaths, the total fatality count in the Valley has reached 1141 and 634 in the Jammu region. Srinagar district with 430 deaths tops the list followed by Jammu (320), Baramulla (165), Budgam (105), Pulwama (87), Kupwara (87), Anantnag (82), Doda (58), Bandipora (56), Udhampur (53), Kulgam (52), Rajouri (50), Kathua (44), Ganderbal (40), Shopian (37), Samba (34), Poonch (22), Ramban (21), Kishtwar(20), and Reasi (11).