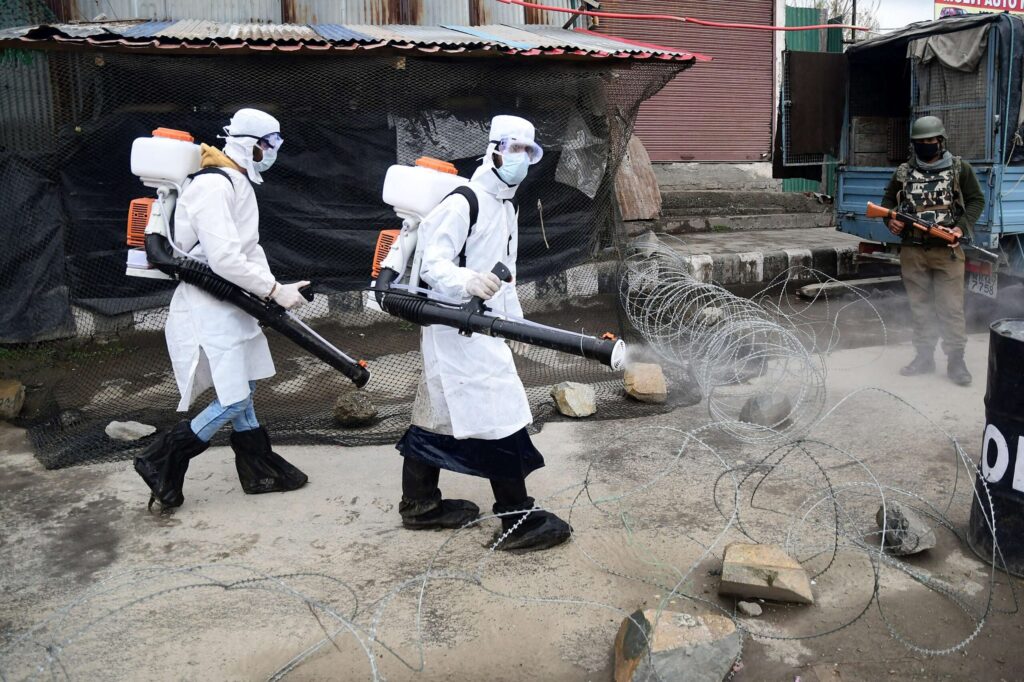 Srinagar, Dec 5: Thirty-one travelers were among 501 fresh novel coronavirus cases reported in the last 24 hours, taking the number of persons infected with the virus to 112757, officials said Saturday. Besides, 12 more people succumbed to the disease.
Among the cases, 267 were from Jammu Division and 234 from Kashmir Division even as 469 more COVID-19 patients have recovered and were discharged from various hospitals— 243 from Jammu Division and 226 from Kashmir, the officials told GNS.
Giving district-wise case, they said Srinagar reported 92 cases, Baramulla 12, Budgam 40, Pulwama 22,
Kupwara 18, Anantnag 12, Bandipora 13, Ganderbal 11, Kulgam 4, Shopian 10, Jammu 147, Rajouri 6,
Udhampur 34, Doda 16, Kathua 10, Poonch 2, Samba 10, Kishtwar 18, Ramban 12 and Reasi 12.
Twelve people succumbed to novel coronavirus in last 24 hours, taking the fatality count due to the pestilence in Jammu and Kashmir to 1742, officials said.
Among them, six victims each were from Jammu and Kashmir divisions respectively, the officials said.
The victims from Kashmir include an 85-year-old man from Arin Bandipora, a 75-year-old woman from Nayi Sadak Srinagar, a 61-year-old man from Wandevalgam Anantnag, an 80-year-old woman from charar-i-Sharief Budgam, an 80-year-old man from Hajin Bandipora and a 75-year-old man from Argam Chatti Bandipora.
Those who died in Jammu include an 84-year-old from Talab Tillo Jammu, a 59-year-old man from Kanhal Bishna Jammu, a 53-year-old woman from Dollian Samba, an 80-year-old man from Ramkote Billawar Kathua, a 74-year-old man from Kathua and an 85-year-old woman from Kathua.
With these deaths, the total fatality count in the Valley has reached 1125 and 616 in the Jammu region. Srinagar district with 426 deaths tops the list followed by Jammu (314), Baramulla (163), Budgam (103), Pulwama (86), Kupwara (85), Anantnag (80), Doda (57), Bandipora (55), Kulgam (51), Udhampur (51), Rajouri (50), Kathua (42), Ganderbal (39), Shopian (37), Samba (33), Poonch (22), Ramban (20), Kishtwar(19), and Reasi (9).