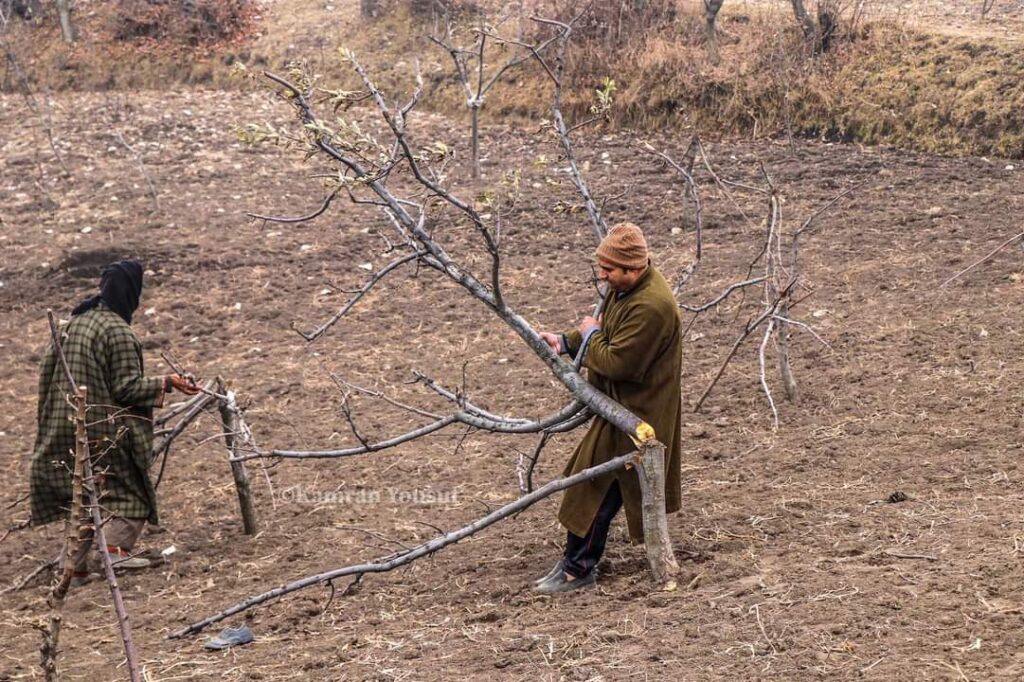 Budgam, Dec 4: Forest Department chopped down hundreds of apple trees in Kanidajan and its adjacent areas of Central Kashmir's Budgam district.
Locals including Gujars said  that a few days back Forest Department issued them a notice accusing them of encroaching forest land.
"After serving the notice, the Forest Department not only chopped down hundreds of apple trees but also razed some 'dokas' to ground," they said.
"We have been living here for centuries; even our ancestors lived here and planted these apple trees. It was really heart wrenching to see these trees falling," said a local of Kanidajan.
A nomad accepted that they are living in forest land but added that they are living here for centuries and never were they touched or harassed.
A Forest official said that eviction notice to the encroachers was sent a month ago. "We will retrieve forest land everywhere," he said but failed to give a satisfying replying about the cutting of hundreds of apple trees. (KNT)