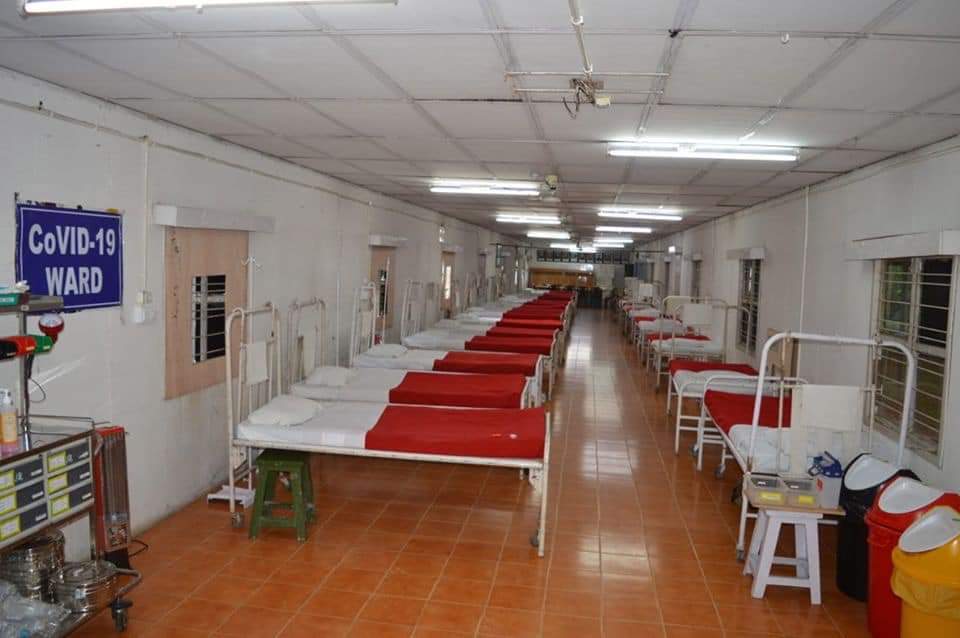 Srinagar, Dec 2: Jammu and Kashmir reported 452 new novel coronavirus cases in last 24 hours, taking the number of the infected persons to 111130, officials said on Wednesday.
Besides, six more people died due to the deadly virus.
With 15 travelers among them, they said, 258 were from Jammu Division while 194 from Kashmir Valley
The officials said that Srinagar reported 81, Baramulla 25, Budgam 21, Pulwama 9, Kupwara 16, Anantnag 8, Bandipora 14, Ganderbal 17, Kulgam 3, Shopian 0, Jammu 127, Rajouri 15, Udhampur 54, Doda 15, Kathua 14, Poonch 3, Samba 8, Kishtwar 10, Ramban 7 and Reasi 5.
Moreover, they said, 403 more COVID-19 patients have recovered and discharged from various hospitals 168 from Jammu Division and 235 from Kashmir Valley.
Jammu and Kashmir reported six more covid-19 related deaths in the last 24 hours, taking the fatality count to 1708.
Three victims each belonged to Kashmir and Jammu divisions respectively, officials tsaid on Wednesday.
Regarding the victims from Valley, they said a 60-year-old woman from Nowbugh Ganderbal died at SKIMS Soura, a fortnight after she was admitted to the tertiary care hospital.
An 80-year-old man from Chanapora Srinagar died at SMHS hospital, a week after being admitted there, they said.
A 70-year-old man from Chokibal Kupwara died after remaining admitted to the SKIMS Soura for thirteen days, they said.
Two of the victims from Jammu region belonged to the winter capital of the J&K and one to Rajouri district, they added.
With these deaths, the total fatality count in the Valley has reached 1110 and 598 in the Jammu region.
Srinagar district with 419 deaths tops the list followed by Jammu (304), Baramulla (163), Budgam (101), Pulwama (86), Kupwara (84), Anantnag (79), Doda (56), Bandipora (51), Kulgam (51), Rajouri (50), Udhampur (50), Ganderbal (39), Shopian (37), Kathua (39), Samba (30), Poonch (22), Ramban (18), Kishtwar(18), and Reasi (9).