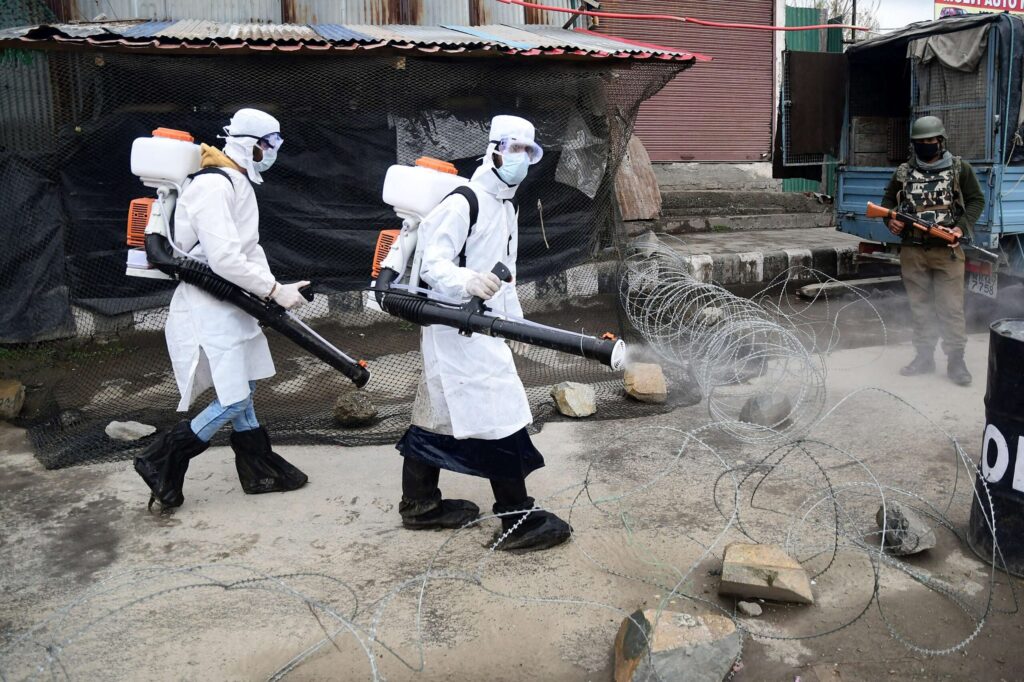 Srinagar, Nov 23: At least 351 new novel coronavirus cases were reported in Jammu and Kashmir in last 24 hours while as 12 more people lost their lives to the deadly virus.
The new addition of fresh cases of infections have taken the the total number of people infected with the pestilence so far in J&K to 106899.
Officials said 185 of these cases were reported from Jammu Division and 166 from Kashmir Valley.
Among the cases, they said, Srinagar reported 79, Baramulla 16, Budgam 23, Pulwama 10, Kupwara 17,
Anantnag 4, Bandipora 4, Ganderbal 6, Kulgam 3, Shopian 4, Jammu 87, Rajouri 3, Udhampur 20, Doda 23, Kathua 4, Poonch 2, Samba 6, Kishtwar 15, Ramban 10 and Reasi 4.
Moreover, the officials told GNS that 608 more Covid-19 patients have recovered and were discharged from various hospitals including 214 from Jammu division and 394 from Kashmir Valley.
Meanwhile. Jammu and Kashmir reported 12 more covid-19 related deaths in last 24 hours, taking the fatality count to 1641.
Among those who succumbed to the virus includes five from Kashmir Valley and seven from Jammu division, officials said.
The victims from Valley include man from Charar-e-Sharief , woman from Laisoo Kulgam,  Man from Shahlaal Kupwara, and two men from Srinagar's Eidgah and Dalgate areas, they said.
Regarding the victims from Jammu division, they said, three were from Udhampur, two each from the winter capital of J&K and Samba district.
With these deaths, the total fatality count in the Valley has reached 1079 and 562 in the Jammu region.
Srinagar district with 405 deaths tops the list followed by Jammu (291), Baramulla (159), Budgam (99), Pulwama (86), Kupwara (81), Anantnag (77), Doda (52), Bandipora(50), Rajouri (49), Kulgam (49), Udhampur (42), Ganderbal (37), Shopian (36), Kathua (35), Samba (26), Poonch (22), Ramban (18), Kishtwar(16), and Reasi (9).