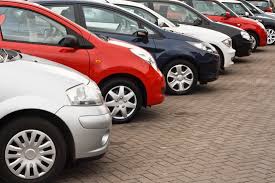 Srinagar, Nov 17: Rumors regarding vehicles whose registration expired last year, will no longer ply on roads, have taken car owners in Kashmir by surprise, as the authorities without explaining any reason have 'discontinued' the process of renewal of registration after August 5, 2019.
Car owners complained that they frequently visit Regional Transport Officer (RTO) Kashmir's office for renewal of registration of their vehicles; however, they are being asked that registration of 15-year-old vehicles may not be extended following the center's August 05, 2019 decision.
The confused owners said there is absolutely no fun to discontinue renewal of registration of 15 years old vehicles and the government must resume the process without creating confusion among the masses.
"My car's registration expired in January last year and since then I frequently visit the RTO office for renewal of documents but the officials there say the process has been discontinued. I am confused as the condition of my vehicle is robust and I cannot throw it away," Mohammad Yunis, a car owner told KNO.
He said the discontinuation of the renewal process will render thousands of cars in Kashmir of no use and the move will certainly stir up anger among masses.
Tanveer Ahmad, a resident of Rainawari said the registration of his alto car expired in January last year and he is confused whether the same will be extended or not.
"This would be an injustice with the people of Jammu and Kashmir; the government should immediately start renewal of documents the way it was done before August last year. We cannot throw our vehicles away," he said—(KNO)