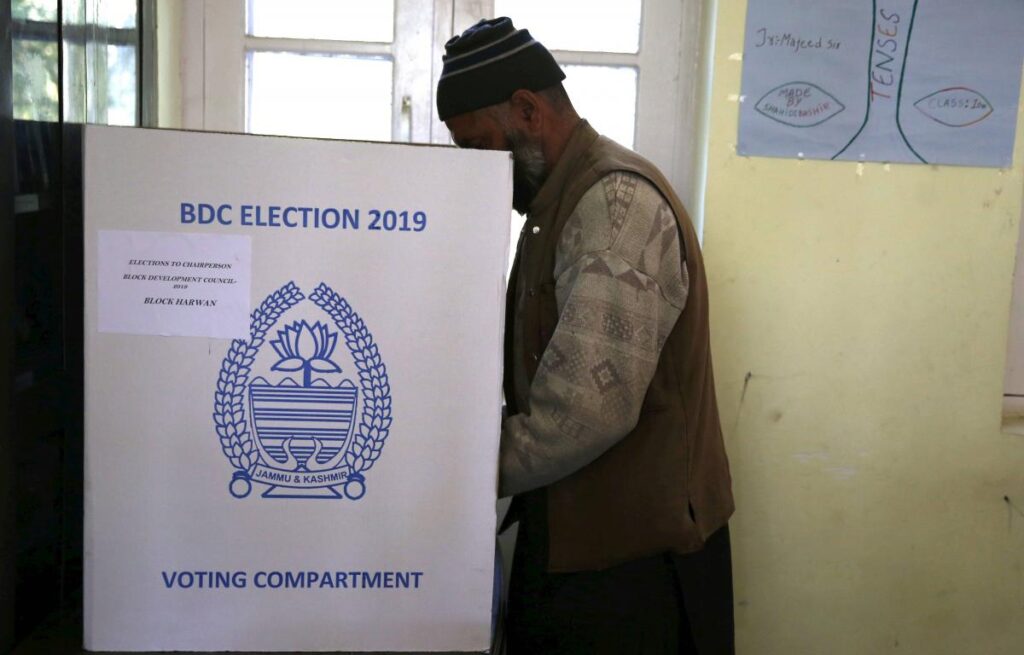 Budgam, Nov 16: Several candidates of central Kashmir's Khansaheb and Beerwah constituency on Monday alleged administration of denying permission for carrying out poll campaign ahead of DDC elections that are scheduled to be held from November 28.
The candidates who submitted their documents to fight upcoming DDC polls in J&K alleged authorities of detaining them into hotels and not being permitted to carry out poll campaigns.
While expressing strong resentment against State Election Commissioner J&K and Chief Election Officer J&K, candidates allege that only BJP affiliated candidates have been allowed to move freely with adequate security cover.
They said neither civil nor police administration is cooperating freely with us. "Our lives are in danger. District Police Budgam has failed to provide us adequate security in DDC polls. Also we have been denied from transport facilities which however is regrettable on part of Government", they said.
They said candidates of former MLAs and MLCs are campaigning freely with adequate security arrangement in place but we have been ignored and have been kept under four walls.
When contacted senior police official said the candidates have been provided proper security arrangements. "Our job was to provide security cover and we did it", he said and added, "If they allege of confining, there is civil administration who should look into the matter and address their concerns".
However a senior official of district administration rejected the allegations, saying candidates have been stationed into hotels and if they are not campaigning, where our fault lies in that?.
Notably after rise in militant attacks on political workers affiliated to BJP in valley last month, authorities took hundreds of political workers to safer places for their safety. (KNS)