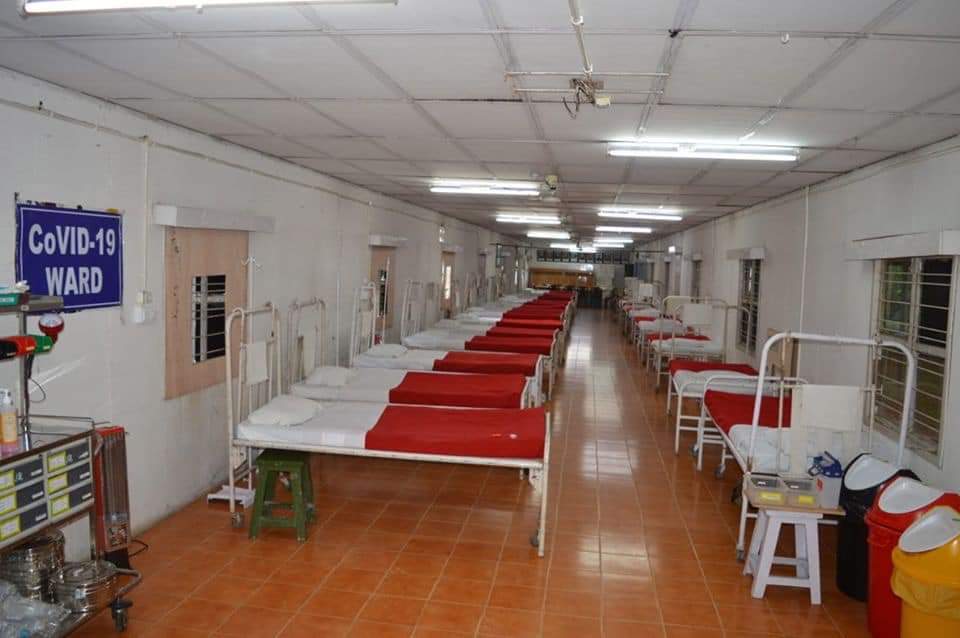 Srinagar, Nov 13: Jammu and Kashmir Friday recorded 08 Covid-19 related deaths taking the death toll to 1,574 in the Union Territory while 526 positive cases were reported taking the tally of positive cases to 101,594 in J&K
Of the exact number of 101,594 cases, 61,322 are from Kashmir and 40,272 from Jammu division.
Officials said that among 526 new cases, 429 belong to Kashmir division while as 197 are from Jammu division, adding that the total number of positive cases in Kashmir division have reached to 61,322 including 56,228 recoveries and 1,043 deaths while as total number of positive cases in Jammu division have reached to 40,272 including 38,147 recoveries and 531 deaths.
The officials said that total number of active cases in Jammu and Kashmir are 5,645 including 4,051 from Kashmir division and 1,594 from Jammu division.
"Cases tested positive in J&K include 157 from Srinagar, 158 from Baramulla, 20 from Budgam, 10 from Pulwama,   23 from Kupwara, 13 from Anantnag,  12 from Bandipora, 27 from Ganderbal, 04 from Kulgam and 05 from Shopian in Kashmir division while as 197 from Jammu division include 95 from Jammu, 10 from Rajouri, 18 from Udhampur, 10  from Doda, 11 from Kuthua, 07 from Poonch, 07 from Samba, 20 from Kishtiwar, 12 from Ramban and 07 from Reasi," officials disclosed.
Notably, in the last 24 hours eight persons who were tested positive for COVID-19 have died which include four from Kashmir division and four from Jammu division.
Among those who died include four from Jammu division and three from Kashmir Valley, the officials said.
Regarding the deaths from the Valley, they said, two were from Srinagar and one from Shopian district. One among the victims from Srinagar was a 70-year-old man from Eidgah Srinagar who died at SKIMS Soura, they said.
Three of those who succumbed to the virus in Jammu division included one resident each from Jammu, Udhampur and Doda districts respectively.
With these deaths, the fatality count in J&K has reached 1567.
Srinagar district with 389 deaths tops the list followed by Jammu (276), Baramulla (155), Budgam (95), Pulwama (84), Kupwara (77), Anantnag (75), Rajouri (48), Kulgam (48), Bandipora(48), Doda (50), Shopian (36), Ganderbal (36), Udhampur (35), Kathua (33), Samba (25), Poonch (23), Ramban (18), Kishtwar(16), and Reasi (8).