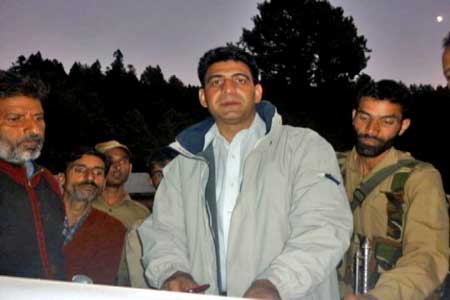 Srinagar, Nov 13: National Conference (NC) leader and former lawmaker Altaf Ahmed Kaloo Friday alleged that he was stopped at immigration counter in New Delhi Airport, detained and barred from travelling to Dubai.
"I was barred to board a Dubai bound airplane. I was scheduled to visit Dubai to attend a family function but to my shock, I was stopped and detained for more than four hours," Kaloo said, adding, that he faced a lot of embarrassment.
Kaloo who represented South Kashmir's Pahalgam Constituency said he was informed that politicians from Jammu and Kashmir are barred from travelling outside the country.
They told me that they have a list of 38 politicians from Jammu and Kashmir, who won't be allowed to travel outside country.
"I was not only stopped from travelling to Dubai but detained like a criminal for more than four hours. It was only after the intervention of Kashmir police officers that I was released and allowed to travel back to Kashmir," he said adding that he contacted a lot of police officers from Kashmir and only after that he was released.
Kaloo was one among the scores of Kashmiri politician who was detained after the abrogation of Special Status in Jammu and Kashmir last year in the first week of August. (KNT)