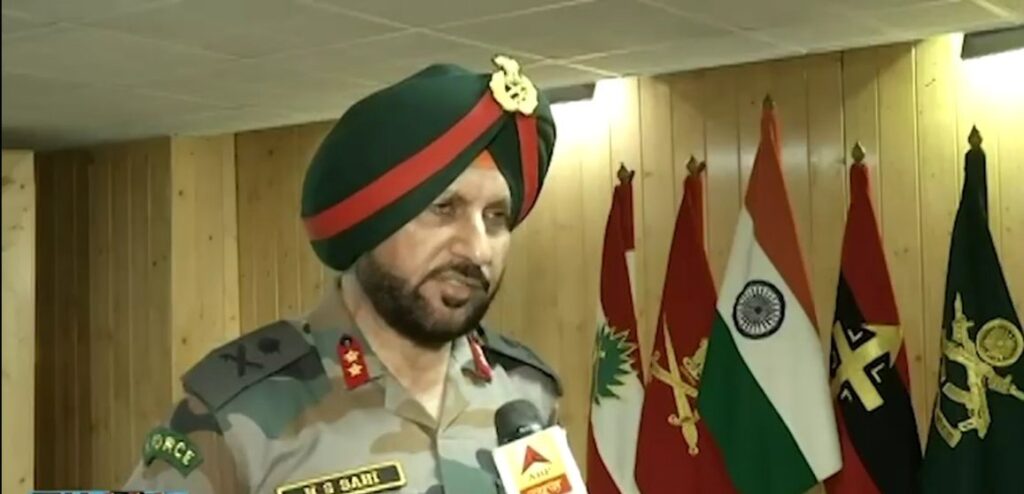 Srinagar, November 10: General Officer Commanding (GOC) Kilo Force H S Sahi today said that 40 to 45 foreign militants are presently active in north Kashmir.
"We have launched back to back operations. We are not allowing them to strike anywhere," Sahi said on the sidelines of Foot ball Tournament final in Bandipora.
"We got major success in whipping out North Kashmir militant leadership. There is presence of militants in whole valley. In north kashmir militants are also there. We have been able to maintain peace here. I want to assure people that we won't allow militants to strike which would disturb peace,".
Regarding a question about restoration of 4G in Bandipora for witnessing minimum militancy related incidents , Sahi said, "4G decision will be taken at higher level. Whenever they have to take decision, they will take it after looking at all the parameters."
On being asked about the security situation for District Development Council polls, GOC said, " We want elections to be peaceful so that people can exercise their democratic right peacefully"
On a question about recent infiltration attempts by militants, he said, "two days before there was an Infiltration attempt. Our reports say 250 to 300 militants are in launching pads. Security grid is in place to thwart any infiltration attempt by the militants." (KNS)