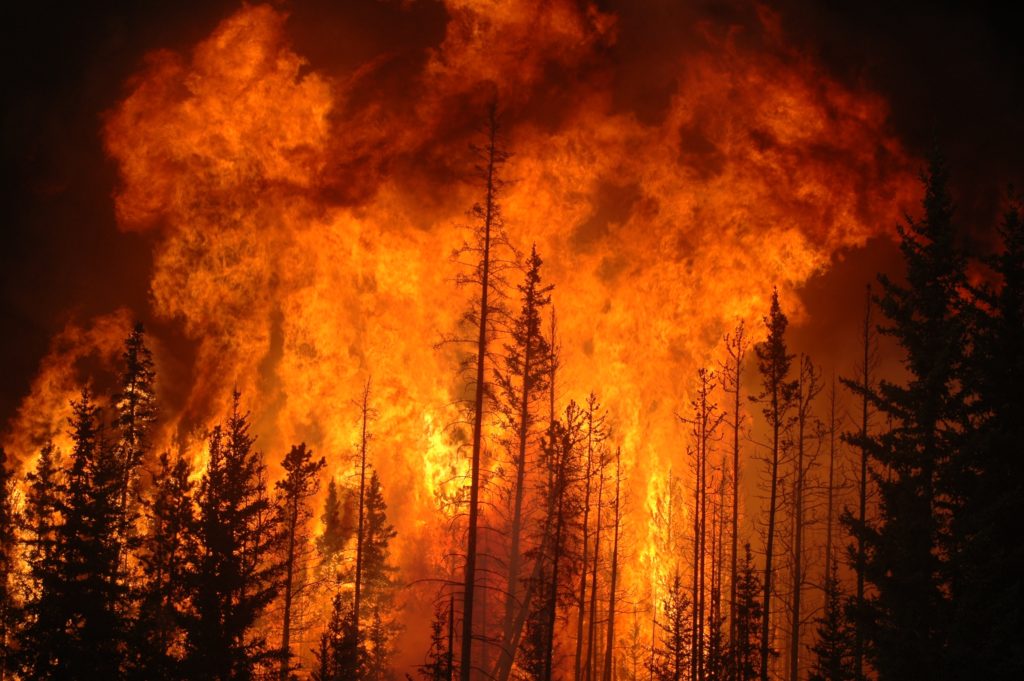 Ganderbal, Nov 07: A massive fire broke out in forests of Gulab Pathri area in Waniyarm Wangath in Central Kashmir's Ganderbal district on Saturday evening.
Locals said that the fire broke out in the evening and has spread to a vast area as the concerned officials failed to douse the flames on time.
"Fire erupted in Gulab Pathri wildlife range block Wangth and is spreading fast," the locals said.
An official said that the area is not too dense although a team of officials of the department has been busy dousing flames since late evening. "We are trying our best to control the fire and have so far succeeded in stopping it from spreading to the adjoining areas—(KNO)