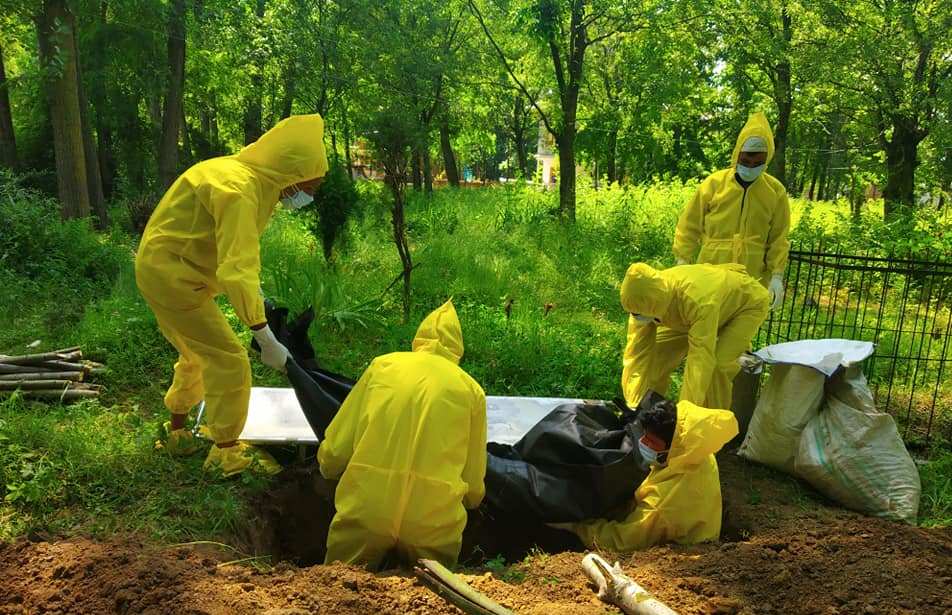 Srinagar, Nov 7 : The covid-19 tally in Jammu and Kashmir crossed grim milestone of 98000 with 532 new covid-19 cases in last 24 hours, officials said on Saturday.
Among the fresh infections include 14 soldiers from army's BB Cantt Srinagar, 10 CRPF personnel and five Minors.
Among the cases, Srinagar reported 132, Baramulla 44, Budgam 43, Pulwama 15, Kupwara 44, Anantnag 7, Bandipora 9, Ganderbal 24, Kulgam 3, Shopian 3, Jammu 96, Rajouri 15, Udhampur 38, Doda 3, Kathua 5, Poonch 7, Samba 3, Kishtwar 18, Ramban 19 and Reasi 4. With these cases, the total tally has risen to 98337.
Jammu and Kashmir reported five more covid-19 related deaths in last 24 hours, taking the fatality count to 1531.
Among those who succumbed to the virus include four were residents of Kashmir Valley and one from Jammu division.
Two among those who succumbed to the virus were from Baramulla and one among them was 56-year-old woman who died at SKIMS Soura , two days after she was admitted to the tertiary care hospital, officials told GNS. The other victims include one resident each from Srinagar, Budgam and Jammu district, they said.
With these deaths, the fatality count has reached 1531 in J&K—1015in Valley and 516 in the Jammu region.
Srinagar district with 374 deaths tops the list followed by Jammu (266), Baramulla (148), Budgam (94), Pulwama (83), Kupwara (73), Anantnag (76), Rajouri (48), Kulgam (48), Bandipora(47), Doda (48), Shopian (35), Ganderbal (35), Udhampur (32), Kathua (33), Samba (25), Poonch (23), Ramban (18), Kishtwar(15), and Reasi (8)