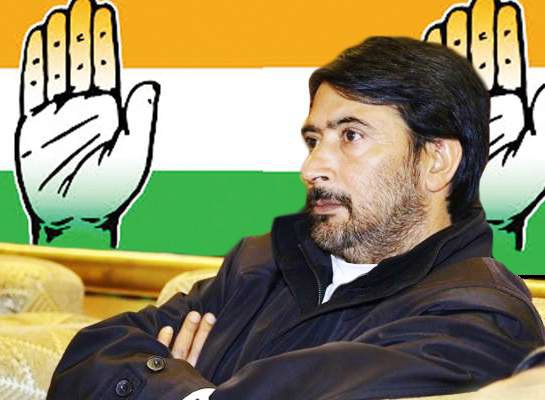 Srinagar, Oct 31: Jammu & Kashmir Pradesh Congress Committee (JKPCC) chief, Ghulam Ahmad Mir on Saturday said that there is need to fight unitedly against New Delhi to frustrate their anti-Kashmir designs.
JKPCC Cheif who was talking to reporters on the side-lines of the function here at party headquarters, said people across Jammu and Kashmir are anguished over frequent decisions taken by New Delhi.
"People of J&K are much anguished and worried by the approach of Modi led central Government as it has come up with anti-Kashmir decisons since it came into power. There is a need to sit jointly and draft a course of action and give a befitting reply to the machinations of New Delhi", Mir said.
Terming BJP a party of "cheaters", the JKPCC cheif said after abrogation of Article 370 people of Jammu and Kashmir were assured by Prime Minister Narender Modi and Home Minister Amit Shah that statehood will be returned back to Jammu and Kashmir but despite passing of a 15 months, no such promise was fulfilled which proved the cheat of BJP", he said.
He added the recent repealing of land laws by New Delhi is a "betrayal" of New Delhi with people of Jammu and Kashmir who were assured repeatedly that their land will be protected at any cost.
"There is a dire need to come up in a united form and contest the decisions of New Delhi", Mir said.
When asked about the already existing alliance, Mir said he couldn't attend the first meeting of Gupkar Alliance due to health reason while at the second he was out of station.
He further added that Congress and the existing alliance of mainstream leaders have many common agendas and decisions taken in August last year is the main common agenda. "We are part of these common agendas. But there can be differences in the language being used while fighting for the cause," he added. (KNS)